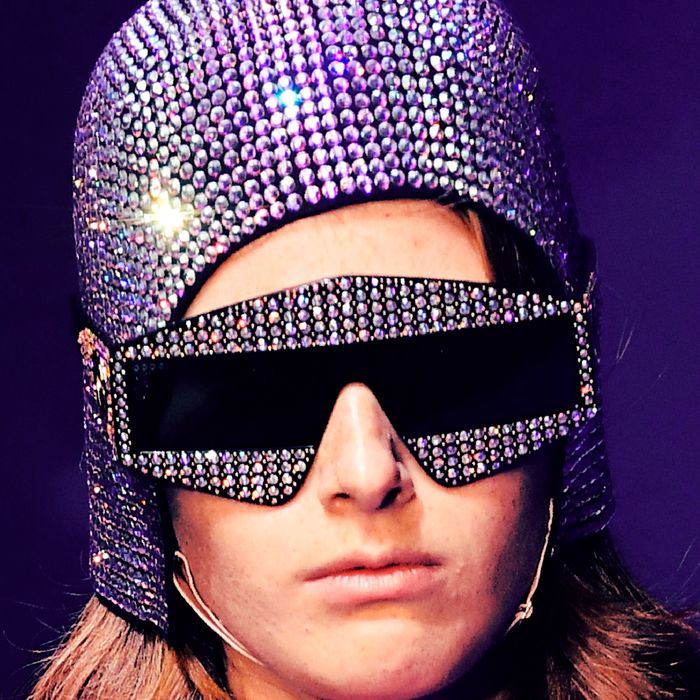 Gucci runway.
Photo: MIGUEL MEDINA/AFP/Getty Images
So how does an almost-century-old label suddenly become the favorite of Harry Styles, Ashad Khaled, and, well, all of Fashion Week? Part of Gucci's rapid rise is due to designer Alessandro Michele (champion of over-the-top jewelry and dizzying florals) but part is due to their CEO Marco Bizzarri, who joined in 2015 along with Michele. Bizzarri started formally listening to the millennials at the company via a "shadow committee"
In an interview with Quartz, Bizzarri revealed that he frequently meets with the shadow committee of under-30-year-old employees. The meetings are devoted to "discussing the same topics that we discuss in the normal meeting with executives, or giving me ideas on different processes." The committee was responsible for changing the way that Gucci cut leather to make it more sustainable.
Just a guess: They probably also had a hand in the label going fur-free … and the memes.