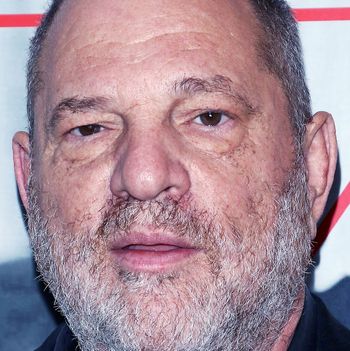 Harvey Weinstein.
Photo: Jim Spellman/WireImage
In the five days since the New York Times published an exposé detailing some of the ever-mounting number of sexual-assault allegations against Harvey Weinstein, the film producer has been fired from the studio he founded, and his wife, Marchesa designer Georgina Chapman, has announced she is leaving him. Now, according to TMZ, the disgraced Hollywood titan is headed to rehab in Europe where he will seek treatment for sex addiction and "other behavioral issues."
According to TMZ's sources, Weinstein sounds remarkably untroubled by the dissolution of his life and the horrifying charges leveled against him. "He has his moments where there are bursts," said one source, "but for the most part he's pretty calm."
The producer and executive even seems optimistic about his future:
We're told Weinstein still believes he can get help, come back and make a fresh start. As a source close to Weinstein put it, "He wants to come back with fresh, new ideas." As we reported, he and his team are in settlement discussions with The Weinstein Co. and the idea of him serving in some outside capacity is still on the table.
That Weinstein sounds untroubled, and that his main hope for checking into sex rehab after allegedly assaulting over 20 women is to "come back with fresh, new ideas" would be surprising were it not for the fact that he reportedly managed to intimidate, coerce, and overpower the men and women around him for decades. Of course he's calm. He knows, perhaps better than anyone, that Hollywood protects its powerful men.