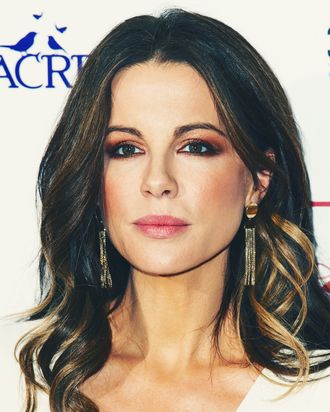 Kate Beckinsale.
Photo: Jeff Spicer/Getty Images
Kate Beckinsale is the latest actress to come forward with a story about Harvey Weinstein, who has now been accused of sexual harassment and abuse by over 30 women. Beckinsale wrote in an Instagram post this morning that Weinstein first came on to her when she was 17, and that she thinks rejecting him hurt her career.
"I was called to meet Harvey Weinstein at the Savoy Hotel when I was 17," she wrote. "I assumed it would be in a conference room which was very common. When I arrived, reception told me to go to his room. He opened the door in his bathrobe. I was incredibly naive and young and it did not cross my mind that this older, unattractive man would expect me to have any sexual interest in him. After declining alcohol and announcing that I had school in the morning I left, uneasy but unscathed."
A few years later, Beckinsale added, Weinstein asked her if he had "tried anything" with her in that first meeting. "I realized he couldn't remember if he had assaulted me or not," she wrote.
You can read Beckinsale's story in full below. She says that she had to continually reject Weinstein's advances over the years, and that he threatened her and others.
Weinstein is reportedly on his way to some kind of rehab program. He told paparazzi Wednesday that "everybody makes mistakes" and asked for a "second chance." His wife, Marchesa designer Georgina Chapman, announced she was leaving him earlier this week.