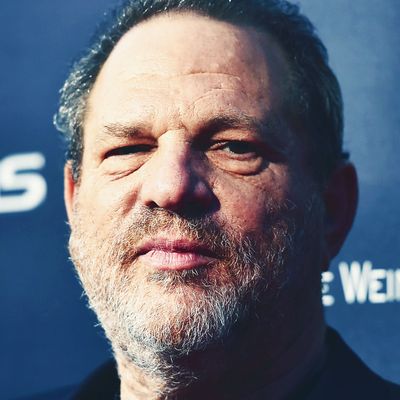 Harvey Weinstein.
Photo: Alberto E. Rodriguez/Getty Images
Harvey Weinstein apparently still has a God complex, despite having been accused of sexually harassing and assaulting dozens of women. The disgraced Hollywood producer — who is now under criminal investigation in multiple cities — reportedly views himself as a "savior" who is going to "change the world."
According to "Page Six," Weinstein believes that his recent "scandal" (a.k.a. multiple accusations of rape) happened for a bigger reason — to help him on a path to save us all. A "Hollywood insider" told the gossip column that Weinstein has been telling confidants "that he was born to take the fall for his behavior in order to 'change the world.' He is resigned to his punishment — as a martyr for social change."
While a rep for Weinstein told "Page Six" that the story is "absurd," we aren't surprised to hear this guy doesn't seem to grasp reality.