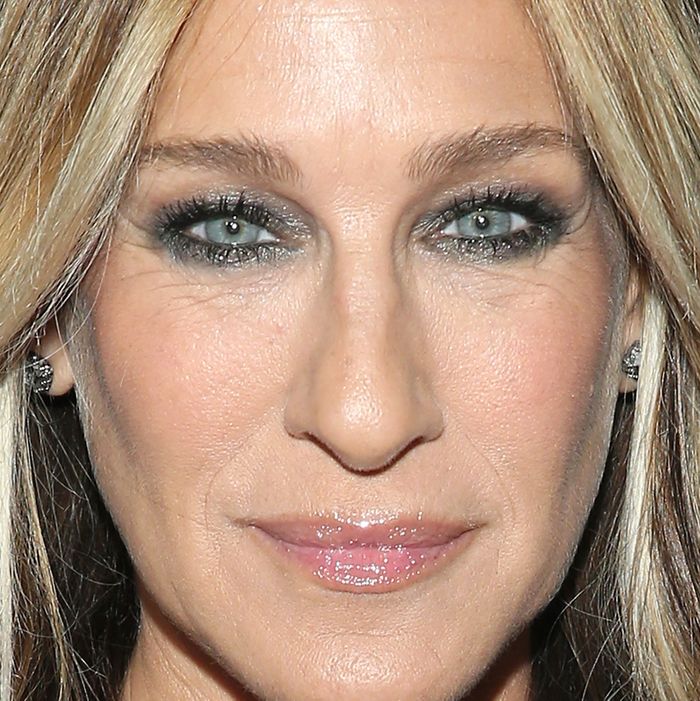 Sarah Jessica Parker.
Photo: Jemal Countess/Getty Images for American Theatre Wing
On Wednesday, as part of her show Magic Mich, comedian Michelle Collins read aloud from a series of emails she claimed were from a friend of hers who works for Sarah Jessica Parker and her husband, Matthew Broderick. According to "Page Six," the emails reportedly contained specific instructions from Parker on how to refill Vaseline containers, and how hard her children should blink when administered eye drops, but they also included this curious tidbit:
Another email Collins read from features the family's shopping list for Taco Tuesday, which included "Whatever meat goes in tacos."
As most of you are probably aware, a taco is a traditional Mexican dish made up of a tortilla wrapped around some sort of filling — you can put anything you want in it. But why does Parker, a woman who supposedly observes Taco Tuesday with her family, seem to believe there is a single type of taco meat out there? Clearly she understands a taco is a type of food, but the specifics appear to elude her. Which raises the question: Has Sarah Jessica Parker ever eaten a taco? If she has, there is no public record of it.
Here's what we know. In 2014, the former Sex and the City star posted a picture of her meal at the Original Ninfas on Navigation, a Mexican restaurant in Houston where she dined on tamales, fajitas, and margaritas, but no tacos. That same year, she told Racked that L.A. had the "best Mexican food," but did not mention tacos specifically, and in 2015, she was absent from People's list of "Celebrities Who Love Tacos Just As Much As You." A Google image search of "Sarah Jessica Parker + tacos" doesn't bring up any pictures of Parker anywhere near a taco.
So there seems to be a very real possibility that Sarah Jessica Parker has never eaten a taco, which would be extremely sad. If she ever does decide to broaden her culinary horizons and eat a taco (perhaps, say, on Taco Tuesday) we can only hope it's as moving for her as watching the eclipse was.