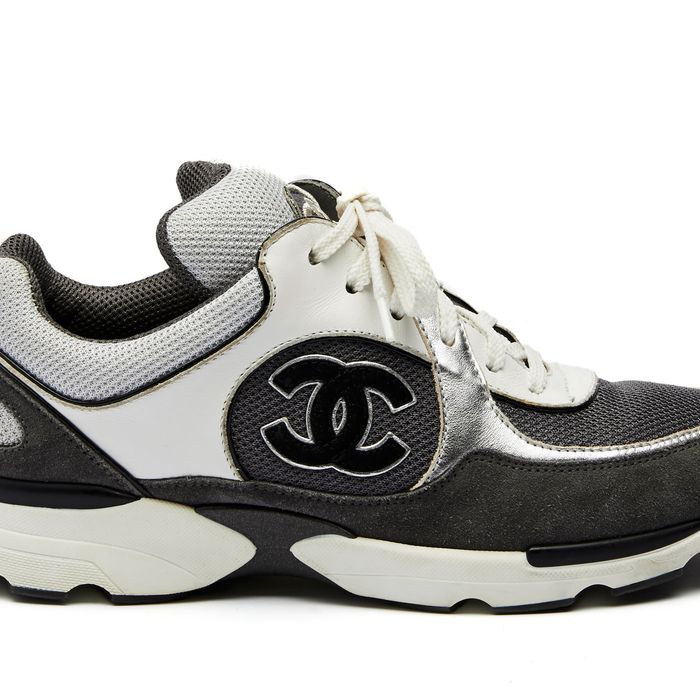 Vintage Chanel sneakers from the Heroine collection.
If, like me, you spent your tax return on vintage Comme des Garçons from The RealReal, watch the Raf Simons documentary when you need a good cry, and have a whole drawer dedicated to overpriced T-shirts, then prepare to max out your credit card on Heroine, a new online marketplace for lady hypebeasts which launched on Wednesday.
Heroine is the sister site to Grailed, a cult resale website for brands ranging from Supreme to niche Japanese designers — a curated, more reliable eBay for "fuckboys," to put it simply. Founded by Arun Gupta in 2013, Grailed has since metastasized into a go-to hub for this particular menswear community (whatever you want to call it), which is enthusiastic about streetwear as well as high-end designers.
But, as with the streetwear community at large, female-identifying consumers were getting lost in the shuffle on Grailed, as there wasn't yet a platform carved-out for them, despite their equal enthusiasm and large numbers. In fact, Kristen Dempsey, Heroine's brand director, was the first female employee at the company when she started a little over a year ago as a marketing assistant. There are now five, and pink Margiela pants and tulle Junya Watanabe ballerina skirts take up their own corner of the office.
"That was a little bit of a barrier to cross," said Dempsey at the Grailed slash Heroine office in Soho prior to the launch. "I felt very comfortable with it, but I think the rest of the team was a little bit wary of having a female in the office for the first time." Luckily, they seem to have gotten over it.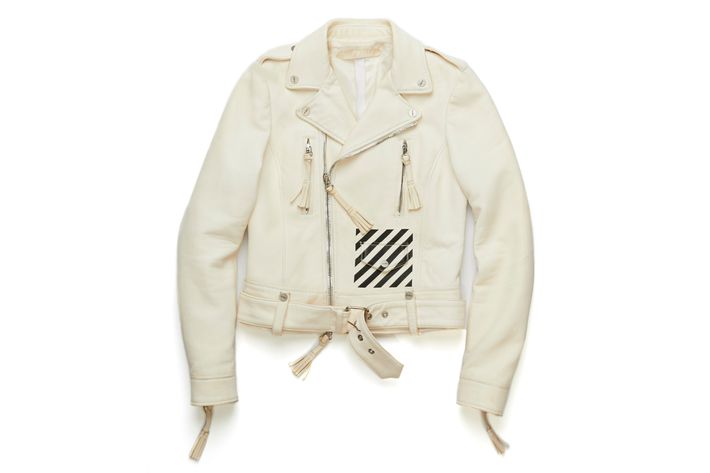 Although the company always had vague plans for listing women's items (hence Dempsey's hire from Dover Street Market in the first place), the idea for Heroine came directly from female Grailed users, who expressed their desire for a similar service. They were looking for a platform that not only provides the Holy Grail of vintage Helmut Lang in women's sizes, but also a community of buyers and sellers with a shared appreciation for the value of these items beyond money. A purchase from Grailed or Heroine isn't merely a transaction; it's a conversation where the seller often provides detailed photos and histories. It's like a Reddit AMA combined with a visit to the tailor and then maybe a stop at the Met Costume Institute. It's refreshingly human, like hype itself.
"I wanted the women's site to also have this epic journey feeling to it" Dempsey said of Heroine's name, which is a reference to this type of shopping's thrill-of-the-chase nature. The prize at the end has always had the same emotional value, but perhaps now these items can also compete monetarily as well.
With Supreme now valued at one billion dollars, it makes perfect sense business-wise that a company like Grailed would want to expand their customer base to include streetwear-obsessed shoppers of all genders. Men can, of course, now shop for women's Bape or Undercover T-shirts on Heroine, in the same way that women will continue to do so for Supreme on Grailed. (Please, leave some for us.)
More importantly, though, as Heroine grows, it can hopefully bring some more hype to female-oriented streetwear brands like X-Girl and Brujas, plus incentive to start and back more of them. In general, it also inserts lady hypebeasts into a conversation that was designed to be exclusive, from the language to the actual products. We've been here the whole time, though, waiting in line like everybody else.