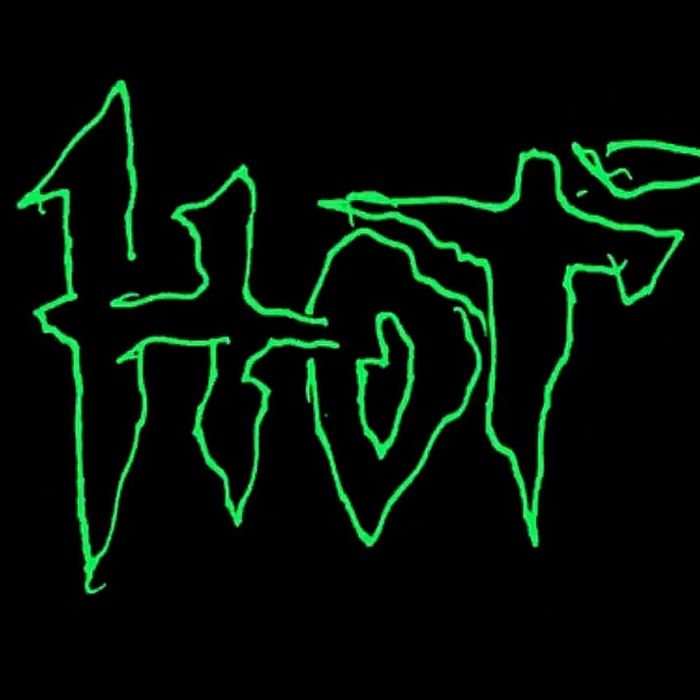 Still from "Hot Topic" by Lil Aaron.
Photo: Courtesy of YouTube/ lil aaron
Most major fashion brands have all gotten the hip-hop treatment: Versace, Versace, Versace; Tom Ford; and this year A$AP Rocky released a song called "Raf Simons."
But, um, what about Hot Topic?
Everyone's favorite high school emo emporium seems to have been forgotten. But the day of reckoning has finally come, and all thanks to a young, white, green-haired rapper named Lil Aaron, who released a single called "Hot Topic" on VFILES this week.
Set to the plucking heart-strings of "I Write Sins Not Tragedies" by Panic! at the Disco, Lil Aaron raps his own, original lyrics like: "I just want this top, no Twenty One Pilots," and "My bitch sad and boujee," in reference to both the indie-pop band and a Migos lyric. In the "Hot Topic" music video, Lil Aaron's friends express themselves freely behind him in what can only be described as emo vogueing.
The Hot Topic look and feel is certainly back in the current cultural zeitgeist, with plaid, chokers, and checker prints on the runway and sensitive rappers like Lil Yachty and Lil Uzi Vert climbing the charts. (Lil Uzi Vert shirts can also be found at Hot Topic.) And then there's Bella Thorne.
Lil Aaron may not be on that level yet, but he's on his way. With this one minute and twenty-three second gift, he certainly proves that Hot Topic isn't just a phase. It's life.
Watch his full music video, below.