Because no two paths to parenthood look the same, the Cut's How I Got This Baby invites parents to share their stories. Want to share yours? Email gotbaby@thecut.com and tell us a bit about how you became a parent.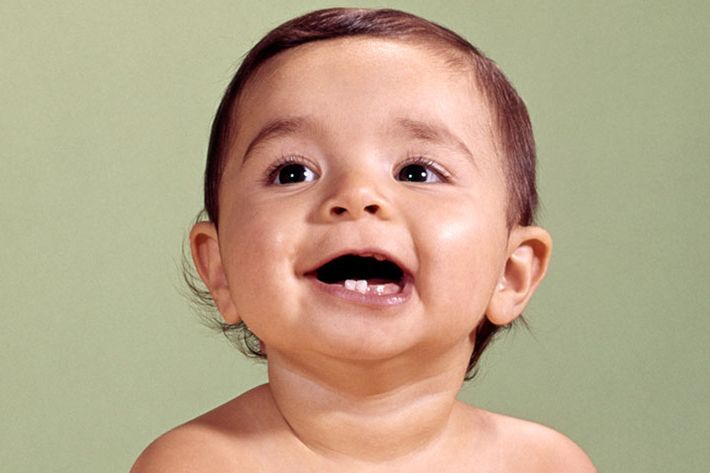 Avani thought she wanted kids in an abstract way, though the actual prospect of becoming a parent left her feeling scared. But after an unexpected pregnancy ended in a miscarriage, Avani and her husband found themselves talking about having kids in a concrete way for the first time. She discusses her own parents and mental health, reservations about taking medication, unexpected pregnancy difficulties, and what makes her feel like a better parent.
On imagining a future family. In my teens, I started thinking about one day having kids, as sort of this amorphous idea. When it actually came to the reality, I didn't really think about parenthood in a solid way. I wasn't someone who always knew she wanted kids, or was dreaming about it — in fact, I was more on the side of terrified.
I was 30 when I got married. There was no real thrust for me to go and get knocked up — my husband was in law school, I was working in the tech industry. We wanted to enjoy life for a couple of years.
On the effect of an unintended pregnancy. The first time I got pregnant, it was by mistake. It was about a year and a half after we got married, and I was about seven weeks along when we found out. What came next was a deep anxiety and a marvel — I'd spent so many years managing not to get pregnant and suddenly this happened? I felt like I was 16. My husband was really excited — he didn't understand why I was freaking out.
I'm not even sure what was driving my panic. Some of it was definitely that my husband was still in school; it didn't feel like the right time, we didn't have enough money. A week later, I miscarried. By then, I'd started to wrap my head around it — I was a little sad. I was also relieved. It was definitely complicated.
After the miscarriage, we started talking about kids in a tangible way for the first time. It made me realize that I did want kids, that I definitely wanted to try it out.
On a life-changing week. We were headed to a Halloween party, and my husband was making some drinks. Suddenly the idea of having an aperol spritz was nauseating. We were both like, Huh. I doubt it, but maybe let's take a test. It came out positive, with a really faint line. I joked that maybe I was just slightly pregnant. We weren't explicitly trying — but we weren't not trying. In that same week, my husband got a job offer across the country. It was quite the week.
On moving across the country while pregnant. We made the decision to move mid-pregnancy — it was closer to our families, which seemed important. For his job, my husband had to move before me, so I was alone in our apartment, about five and a half months pregnant. We'd see each other on the weekends — either he'd come back, or I'd go there. If I flew, I got a lot of questions — "Should you be flying?"
I packed up our place, then moved and started an early maternity leave. My husband had found a place in a sleepy little neighborhood, which was a little shocking — it was so quiet. I'd been looking forward to being in the thick of things, and this was not that.
My husband was working crazy hours, so I was alone a lot. I spent time gathering things for the baby — putting together the crib, getting the apartment ready. When the baby came, I took two trains to the hospital, with my mom, who'd flown in two days before. My husband took a cab from his office and met us there. I had great doctors, a great C-section. The next two weeks were great. My child was wonderful.
On a sudden mental shift. A few weeks later, I woke up in a fog. It was debilitating. I couldn't even look at my child.
It was really hard dealing with people who love babies. I was clearly really struggling but others expected me to just be over the moon. All I could think was how unfair and unsympathetic that expectation is, how the implication is that you're a bad mom if you don't fit into this mold right out the gate. I felt like I was failing.
What was most surprising to me was my dad's reaction. My dad has dealt with deep anxiety for many years — and I'd seen him through that, helping as much as a kid can. I'd help him do yoga exercises and breathing, stuff like that. During all this, he was my number-one ally. I wouldn't have expected that, necessarily — he's your typical immigrant parent. Now, I'm not sure why I thought he'd be any less able to understand the complexity.
Both of my parents were incredible sources of support to me, but again, my dad was especially. He'd be like, You know, I haven't physically had a kid. But yeah, you get really bummed. You don't sleep. It's terrible. It sucks. He told me to look four months ahead. He kept reminding me that in four months, I'd go back to work and be so excited to see my kid at the end of the day. That by then, I'd be tired but everything would feel worth it.
I didn't end up getting medication for my postpartum depression and anxiety. I was really opposed to it — I think I was afraid of taking the medication and it not working. I don't have any issues with people taking medication. It was much more about a fear of a last resort. If medication didn't work, what would?
On a welcome mental shift. I think what happened was, when the baby was two months old, we went to the city where my parents live. I had an entire network of people, just hanging out every day, taking the baby off my hands, and being there. Suddenly, I woke up, and it was like someone had snapped their fingers, feeling fine. Not great, but like I could handle things.
Throughout all this, and once I went back to work, I was so thankful for the support I have at work. My company is very flexible with time off. Plus, overall, I just felt heard. The HR team and the benefits group reached out and guided me without any judgement, and the leadership in my team came from a place of empathy — many of whom could relate. As a new parent, I was met with a tremendous amount of honesty and compassion, without even getting into the particulars of what I was facing.
The real hardship came, I think, when we started to tinker with the idea of having a second. People told me that it would probably be easier, because I would know how to handle everything postpartum. But that's not what happened at all. The pregnancy was a hellhole.
On a scary mental place. During the 24th week, I started to have early labor pain. By my doctors' orders, I spent the next two weeks on bed rest. About a week in, I felt completely beside myself.
I kept thinking I'd wake up the next day feeling okay. I stopped sleeping, I stopped eating. I was a shell of a human being, to the point where I was carrying this baby, but I was completely disconnected. My family members and friends, everybody talked about how it was like I was gone. I did go talk to a therapist, which my doctors were glad about. The therapist was extremely concerned — about what I looked like, what I was telling her. My husband would try to kind of play it off … and all I could think about was how I couldn't take care of my son, who was 4 by then. Sometimes he'd look at me and say, "Mom, you're sick, huh?" It broke my heart.
When I went to the doctor after two weeks of feeling horrible, they gave me a tough talk: They said I needed to get to the 37th week, or they were going to induce me, which would mean a very tough road. The baby might not make it. Somewhere in that tough talk, I heard them say, "You need to get a hold of yourself." I mean, it was compassionate — clearly, I wanted to but couldn't get a hold of myself.
My therapist practically begged me to go see a psychiatrist. The psychiatrist immediately knew what I had: She diagnosed me with anxiety disorder and OCD. For me, OCD presents itself in ways that aren't "quirky" — I was dealing with repetitive thoughts hundreds of times in a day. These thoughts would repeat themselves until my brain actually hurt, not as a headache, but something else. My therapist gave me a low dose of Ambien to help me sleep, plus wanted to start me on Zoloft. My doctors were like, "You have to understand that there are repercussions to this."
Around this time, I think my husband started to really see what I was facing. He had to start doing everything around the house — even bathing me. He begged me to take the medication. After some research, I did decide to start taking it.
On some unexpected news. My mom was in town to help me during this period, and she was acting a little strange. She's not usually a crier, but she was breaking down in tears regularly. It made me so angry; I'd be like, "Why are you doing this?"
I started off with a really low dose of Zoloft, and I just wasn't feeling a difference. My psychiatrist kept suggesting we raise the dose, which made me feel panicked. Eventually, my mom went back home. I was trying to fill my days with activities around New York. I think I was on the Staten Island Ferry when I found out my mom had cancer. It turns out that's why she'd been crying so much.
She was saying things to me like, "I was so mad that it happened right now, while you're pregnant." And I was like, "What! How about not having cancer at all?" She was just thinking about being there for me while I was having such a tough time.
On the effect of medication. As the Zoloft started to kick in, I felt like a new person. We moved apartments, to a busier neighborhood, with a bit more hustle and bustle. They removed multiple tumors and lymph nodes from my mom, who had breast cancer (we didn't know what kind it was, when she first told me). I spent a lot of time researching breast cancer, which I think was a weirdly good distraction.
During the holidays, I surprised my mom by going to Chicago for Diwali, which is our high holiday. She hadn't expected to see me for a while. I'd been told I couldn't fly, but I did — she was completely beside herself. It was a moment for me, where I felt like I didn't feel great, but I felt present, for the first time in many months.
On sticking with medication. My mom was able to be present for the birth, and now, I'm okay, my children are okay. But of course, I do think about it constantly — I might have affected my child by taking medication. I always worry that there might be something developmentally wrong that will pop up down the road … I mean, she's almost 2 and she's happy and healthy and hitting her milestones. But I always think about it.
My doctors urged me to stay on the medication for at least six months. I'm on a lower dose now, but I don't think I've felt this much relief my entire life. I have what they describe as an extremely high tolerance for anxiety — my baseline was at a level that would rock someone else's world. Having stayed on the medicine, I think it's saved my life — and made me a better parent.