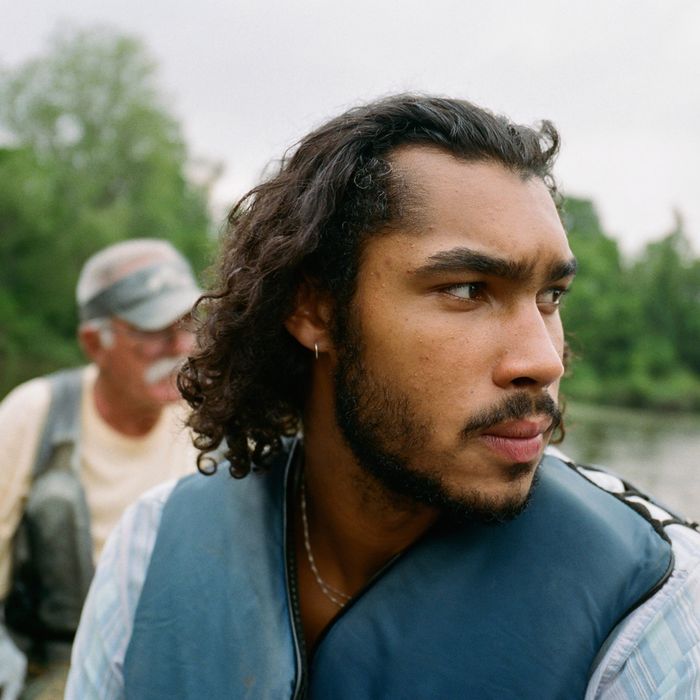 Weekend With is an ongoing Instagram series that features people we like, photographing places we'd like to be. Follow @thecut on Instagram to join in, and tag your photos with #weekendwith when you travel somewhere new.
Ondine Vinao is a multidisciplinary artist from New York City who recently received a BFA with a concentration in video art from NYU. Her photos reflect her background in film; every image suggests there's more to the story than meets the eye.
This weekend, she shared a series of photos from a recent trip to the Mississippi-Louisiana border to explore the eerie retired rockets at NASA's Stennis Space Center. "My best friend's father works with NOAA and was able to get us passes to tour the facilities," she explains. "We were only given a couple days' notice so it was an extremely impromptu trip."
Vinao's best friend and travel partner Eileen helped with the trip's itinerary. "Eileen's father has a research boat that was docked in Gulfport, Mississippi during our visit. NOAA charters it to map the ocean floors and lay out hurricane and tsunami buoys around the world." Of course, it wouldn't be a week in Mississippi without some seafood. "We spent the afternoon after Stennis eating fried shrimp in Gulfport," Vinao told the Cut.
After the trip, Vinao turned her photos into a book titled Devil Bird. Not included: her bayou travel tips. "If you're passing through New Orleans, stop by Galatoires and order their Oysters Rockefeller," she says. And if you find yourself in need of some fireworks in Livingston, "Stock up at Cookie's Fireworks."