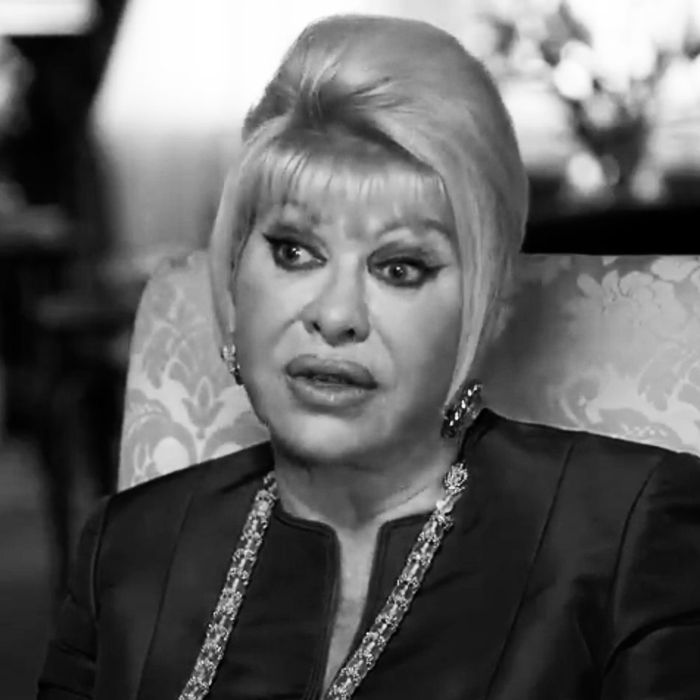 Ivana Trump.
Photo: Courtesy of CBS Sunday Morning
The president of the United States of America is unable to log off. He tweets constantly, whether it's to call Kim Jong-un "Rocket Man," attack the mayor of San Juan, attack football players who kneel during the national anthem, attack individual journalists — you get the idea. And even though approximately 100 percent of his posts are ill-advised, there is one person who tells him to just go for it: first wife Ivana Trump.
In an interview with CBS Sunday Morning that will air on October 8, Ivana says she speaks to Donald about once a week, and they talk about Twitter.
"He asks me about, 'Should I tweet? Should I not tweet?'" she shared. "I said, 'I think you should tweet.'"
This is either classic enabling or long-game stealth sabotage.