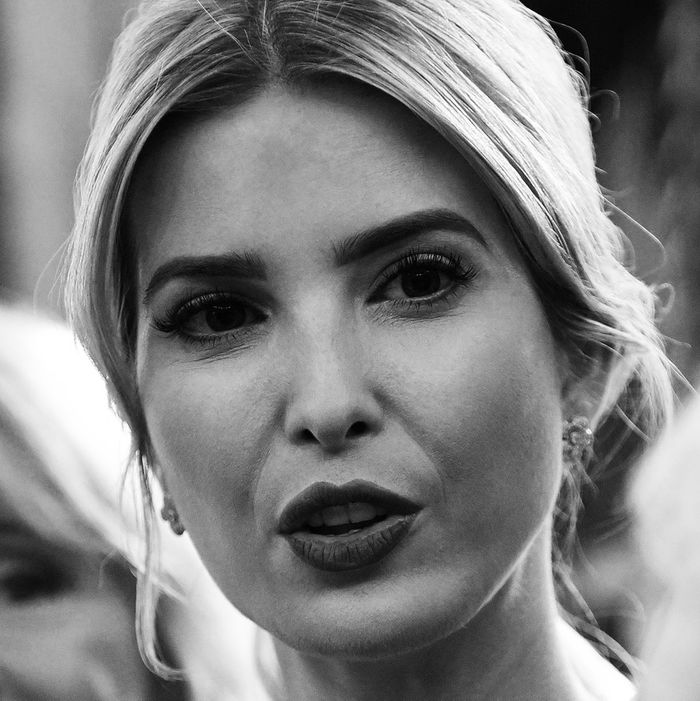 Ivanka Trump, senior adviser to the president (her father) and one of the most powerful women in politics, penned an op-ed for the New York Post titled "Why We Need to Start Teaching Tech in Kindergarten."
Trump put in writing what she will be doing in the White House now that she realizes she can't change her father's mind, or make headway on paid leave.
Given the high and increasing demand for workers with computing skills, it is imperative that all of our students, including women and minorities, have access to computer-science education.

As part of my White House portfolio, I'll be working closely with the Departments of Education and Labor to close the growing gap between the skills our children and workers need to succeed and the education they are getting.
Among revelations like "in 2017, nearly every industry is a 'tech industry,'" and "women's participation in the technology industry is moving in the wrong direction," Trump plugs her time spent traveling the country to achieve her new goal of teaching more tech in K-12 education and empowering women and minorities through tech. Recently, she spearheaded a STEM effort through the department of education worth $200 million. Along with that move, she's met with heads of tech companies like Microsoft and Quicken Loans, and attended coding classes with fourth- and fifth-graders.
A recent report from Axios said that Jared and Ivanka were dialing back their political efforts because of continued scrutiny both inside and outside the White House. Behold: Ivanka, staying in her lane.