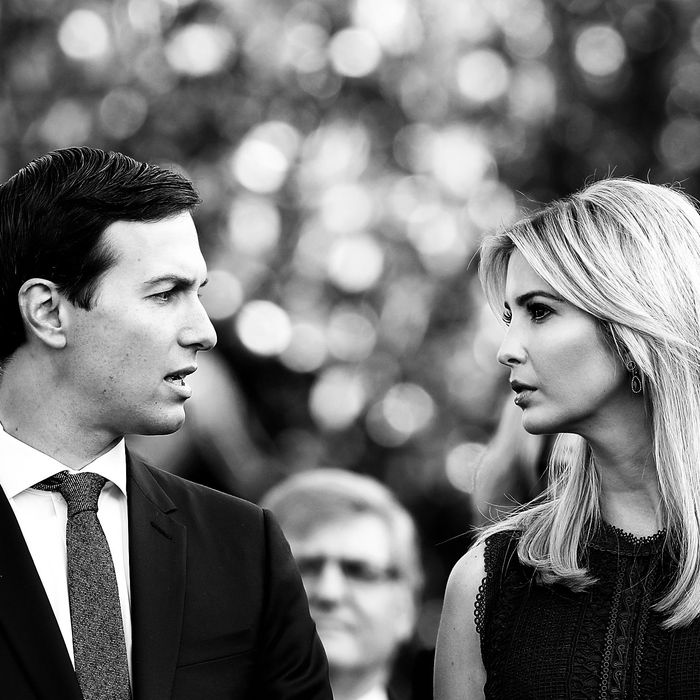 Jared Kushner, Ivanka Trump.
Photo: Win McNamee/Getty Images
Paperwork is hard for two of Trump's closest advisers. For the second time, Jared Kushner has missed the deadline for submitting financial reports required by the Office of Government Ethics on time. This time, his wife Ivanka Trump joined in. They were each fined $200.
But that's not the end of their paperwork woes — which also includes correcting his gender on his voter registration, and needing three tries to fill out a national security questionnaire. The pair reportedly listed different values for their personal assets, by several hundred thousand dollars. Per The Hill, "Trump reportedly listed a partial stake in a New Jersey shopping center as being valued at less than $1,001, while Kushner said it was worth more than $1 million." Kushner also changed his form 39 times after receiving an extension.
According to McClatchy, who first reported the news, it's extremely rare for federal employees to be fined like this, because it only happens if the form is over 30 days late and it was not due to "extraordinary circumstances" as determined by the White House's ethics officer.