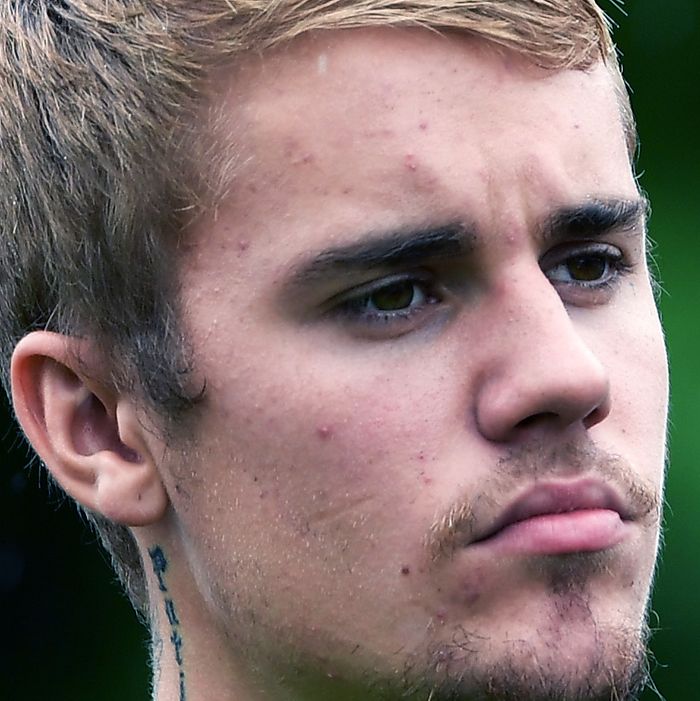 Justin Bieber.
Photo: Stuart Franklin/Getty Images
Beverly Hills, California, has been home to some unsavory characters — Phil Spector, Charlie Sheen, and the Menendez brothers have all called the wealthy Los Angeles enclave home. But if you're a tiny Canadian pop star with a lightly checkered past, you literally cannot pay residents enough to let you live there. "Page Six" reports that none of the homeowners in Beverly Hills want to rent to Bieber because of his "reputation for trashing mansions." According to "a Hollywood real estate source":
You would think that they would want the cache of having him at their homes — and Justin is offering $100,000 a month for places that aren't anywhere near worth that. But he and his entourage have a reputation of trashing his rental homes and then being difficult where it comes to paying for the repairs.
Indeed, in 2015, Bieber trashed a Beverly Hills home where he threw a Grammy party, and the year before, he had to pay a neighbor $80,000 for throwing eggs at their home in Calabasas.
So instead, Bieber has reportedly been staying at the Beverly Hills Hotel, where it sounds like he's living an extremely depressing version of Home Alone 2. In a truly bleak description, "Page Six" wrote: "Other guests have been stunned to see the singer showing off his tattoos while eating breakfast alone, and skateboarding out of the property."
One can imagine Bieber skateboarding out of the hotel onto Sunset Boulevard in the morning, belly full of hotel eggs and lukewarm toast, eyeing the homes around him despondently. Perhaps he's hurt that no one at breakfast asked him about his sweet tats. On and on he would skate, his now Purposeless day yawning empty ahead of him — a small, sad prince rolling through real estate he can more than afford, and a community that will never truly accept him.