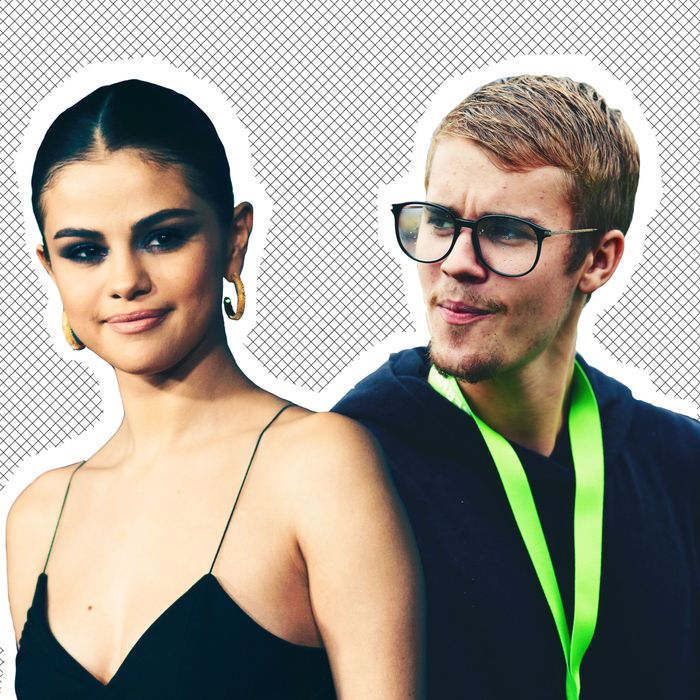 Selena Gomez and Justin Bieber.
Photo: Getty Images
Welcome to You Know What I Heard, the Cut's weekly celebrity gossip column about the peregrinations of the rich and famous. Have gossip? Email me at allie.jones@nymag.com, send me a message on Twitter, or contact me on Signal (ask for the number).
After ten PDA-heavy months together — during which they traveled to Florence, Toronto, and Dave and Buster's — Selena Gomez and The Weeknd have broken up. People broke the news Monday afternoon, citing sources who suggested that distance played a role in the split. (The Weeknd is currently on tour.)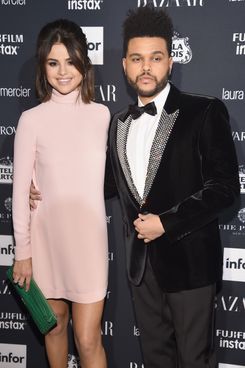 Gomez's ex-boyfriend Justin Bieber, the sources insisted, absolutely did not play a role, despite the fact that Gomez and Bieber were spotted hanging out all day Sunday. They went to breakfast together in Westlake Village, attended church at their beloved Hillsong, and ended the day at Gomez's house. Us Weekly reported Monday that Gomez is considering giving Bieber a 15th chance, and a source poetically described the current situation as a "heartstring type of thing."
None of this, of course, will be easy: Gomez's family screamed to TMZ Monday that they want nothing to do with Bieber. Here is a direct quote from an unnamed relation: "Justin is a vile human and will never be accepted by us. As long as she is even speaking to him in any way, it is not only disrespectful to everyone around her, it is disrespectful to herself." TMZ added that some of Gomez's family members believe Bieber was the one to land Gomez in rehab last year.
Bieber sources, meanwhile, talked to People about how much he has changed since canceling his tour and further ensconcing himself in the world of Hillsong. Multiple sources confirmed that Bieber reached out to Gomez after he found out about her kidney transplant, which means this reunion has probably been happening for about a month.
Two questions remain: Will The Weeknd reunite with sneaker enthusiast Bella Hadid now? (According to the blind items at Crazy Days and Nights, that's probably already happened.) And, more important: What will become of Charlie, the Cavalier King Charles Spaniel puppy that Gomez and The Weeknd adopted in September?
In much lamer, more adult relationship news, Scarlett Johansson went to Colin Jost's comedy show in Boston this weekend. Though she is reportedly still dating around, this is the surest sign of commitment I've seen. According to People, Johansson and the SNL "Weekend Update" anchor left the show holding hands, and "they looked happy together."
And two is a trend: Chris Evans went to his ex-girlfriend Jenny Slate's comedy show in D.C. This seems to me like an impressive step toward getting back together. When's the last time you went to an ex's comedy show just to be nice?
Finally, a new couple officially entered SNL relationship world this week: "Page Six" reported that Emma Stone is dating SNL segment director Dave McCary. (Lainey Gossip called this weeks ago.) We haven't heard much of anything about the relationship since the news broke last Wednesday, which means these two will probably stay private.
Ben Affleck and his SNL producer girlfriend Lindsay Shookus, however, would prefer to stay public. They were spotted this week looking at mansions together in Los Angeles and making interesting fashion choices. According to TMZ, they aren't moving in together "yet." Will Affleck come to New York this weekend to see his friend Larry David host SNL?
In the past two weeks, Dakota Johnson has been linked to Jon Hamm, Chris Martin, and, now, Elon Musk. Congratulations to her publicist.
One more thing to keep an eye on: Kris Jenner is definitely trying to sell Kylie Cosmetics before Kylie Jenner has her baby. Remember that in August, right before the triple-Kardashian-pregnancy news broke, Kris told Women's Wear Daily that Kylie's lip-kit empire brought in $420 million in revenue in its first 18 months. That was just a teaser; last Tuesday, Kris appeared on CNBC to explain to the business community that Kylie wants to expand globally (sure) and that there has been significant interest from major cosmetics companies about a potential sale. Who's buying?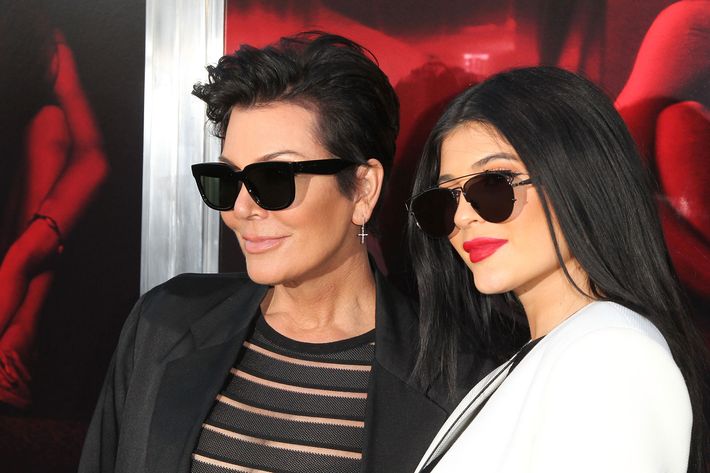 A small blessing from this week:
Orlando Bloom biked around Prague with his miniature red poodle, Mighty.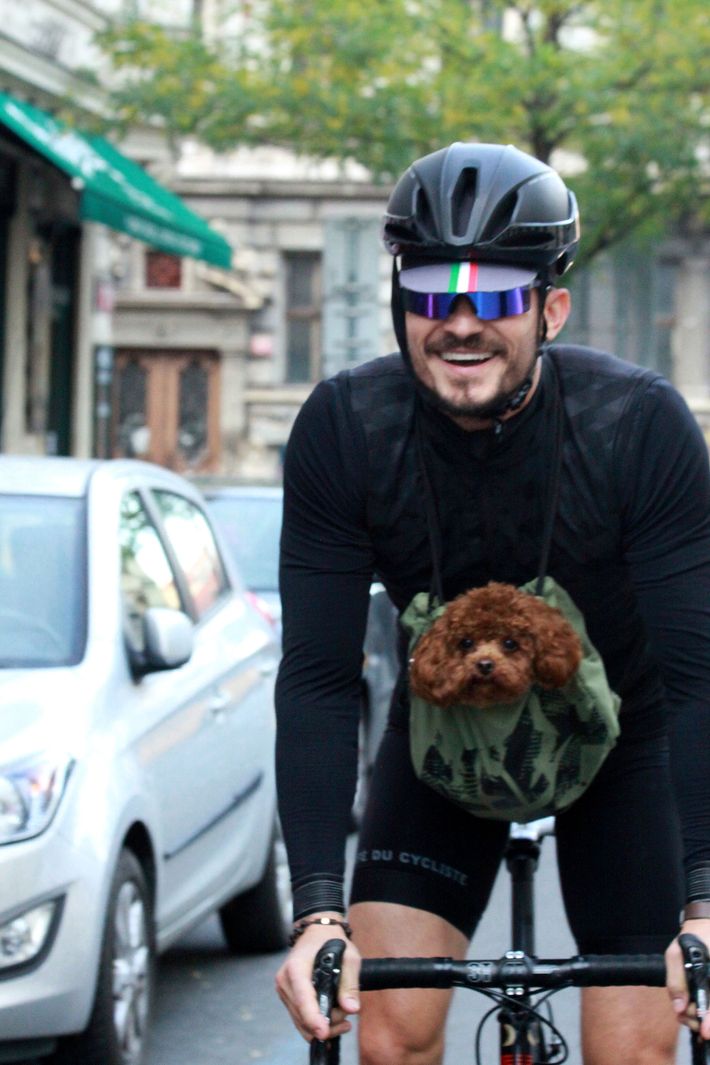 Finally, the inimitable Caroline Goldfarb, a.k.a. OfficialSeanPenn, tells us where she gets her gossip.
"I get all my gossip from lots of embarrassing, cookie-filled, shameful websites. My favorite of which is ONTD (Oh No They Didn't), a submission-run LiveJournal (!) community that I've been reading for literally ten years," she says. Monday morning, Goldfarb read an ONTD post noting that The Weeknd had unfollowed Selena Gomez's mom on Instagram, and then, lo and behold, People posted the breakup news. Keep up with ONTD here.
Thank you all for gossiping this week, and don't forget to email me at allie.jones@nymag.com, send me a message on Twitter, or contact me on Signal if you'd like to chat.