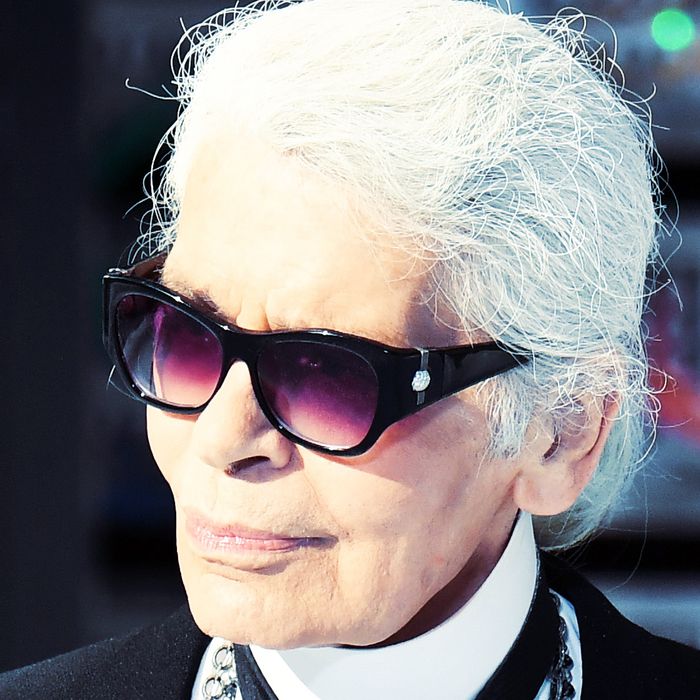 Karl Lagerfeld.
Photo: Pascal Le Segretain/Getty Images
In addition to being the designer for Chanel, Fendi, and his eponymous label, Karl Lagerfeld is a political cartoonist. His latest cartoon for the German paper Frankfurter Allgemeine Zeitung shows Adolf Hitler thanking current German chancellor Angela Merkel for allowing the far right in Germany (which cartoon-Hitler calls his descendants) into parliament for the first time in 50 years.
Lagerfeld blames Merkel (obviously) for the rise of support of the German right-wing, populist party Alternative for Germany. In the drawing, Hitler says, "Thank you very much for inadvertently allowing my descendants to be represented in parliament." Merkel responds, "What have I done?"
Lagerfeld has long been critical of Merkel, previously drawing cartoons of her and Theresa May talking about Brexit as "Brex-chic" and throwing away money during the Greek debt crisis in 2015. He also has been critical of her pants, in a much less valid argument.