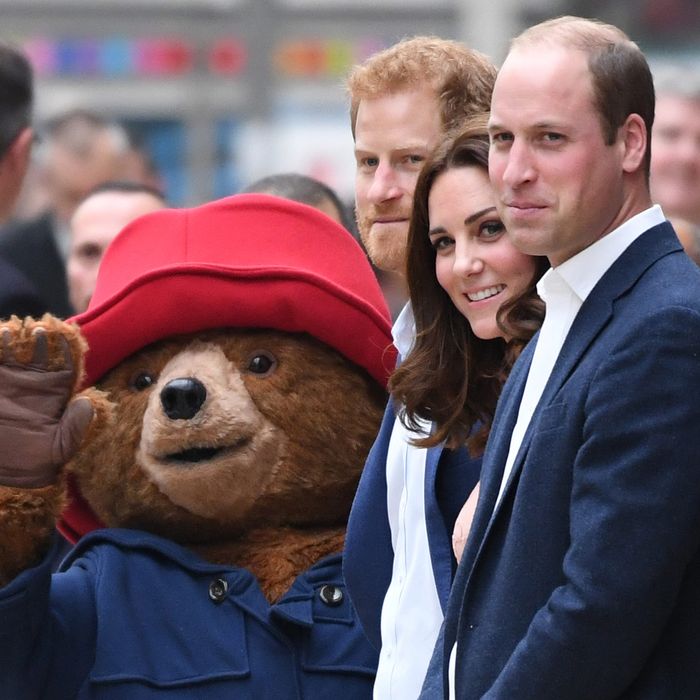 Paddington Bear, Prince Harry, Kate Middleton, Prince William.
Photo: CHRIS J RATCLIFFE/AFP/Getty Images
It's Monday, which means back to work for the Royal Family, who gathered at Paddington Station in London for a meeting with Mr. Paddington Bear. This was Kate Middleton's second public appearance since announcing her pregnancy, and Mr. Bear's first for what is sure to be a whirlwind Paddington 2 tour. (The film comes out November 10 in the U.K.) Their parley was brief but diplomatic, and the Firm appeared to cover a lot of ground.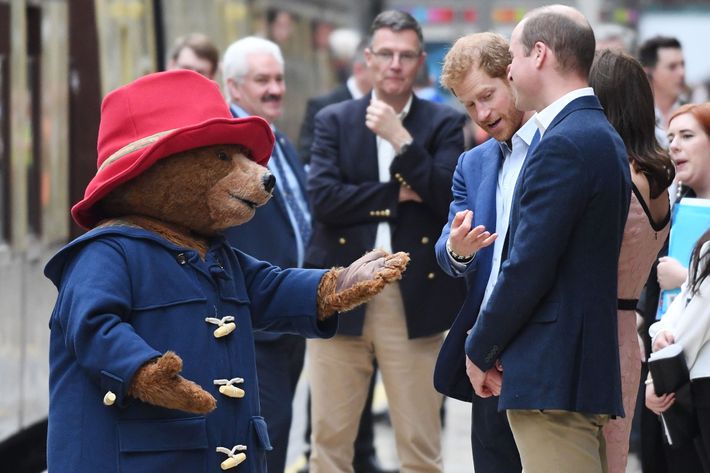 They seem to have had very serious conversations about the symbolism of navy blue outerwear, as well as the current nationwide bucket hat shortage.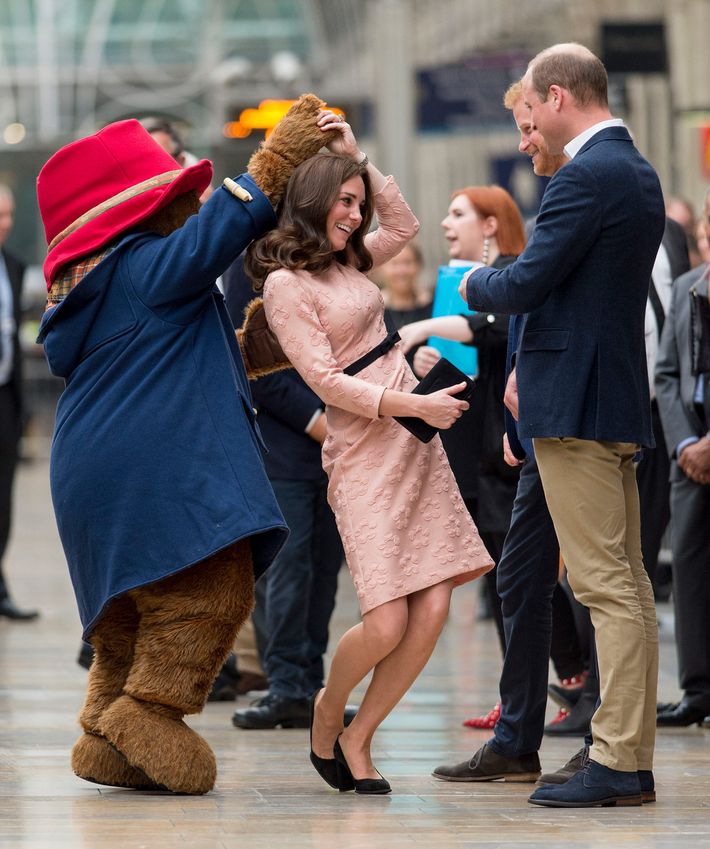 They also did a customary jig to single out the woman in the group, and wish her well with baby-making.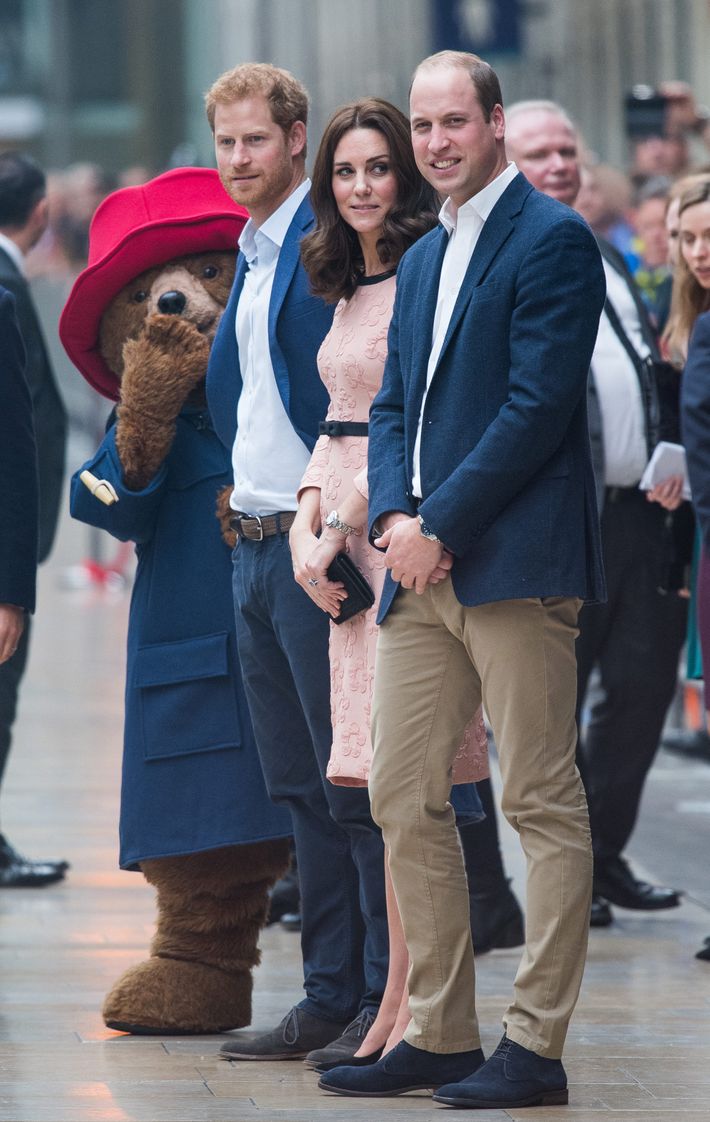 Naturally, they gossiped throughout. But looks like there might be a mole in the Firm …