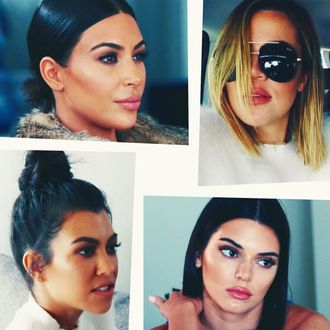 Welcome back, Dolls! After weeks of living through the torture of Life of Kylie, we're finally back where we belong — Keeping Up With the Kontinuity Errors on Keeping Up With the Kardashians. After a decade on the job, our favorite family premiered their 14th season last night and I couldn't be happier. Even though fan favorites Kris and Kylie Jenner were only spoken about (or seen via FaceTime) in the episode, we're going to give them a pass because they most likely needed a few extra vacations days after (allegedly, and most likely unknowingly?) harboring an embryo in Peru. The rest of the family returned with a new opener, featuring sleep-inducing music and old family footage, and a re-vamp confessional moment with two Kardashians for the price of one.
Even with our faves missing, we still had some hot storylines to follow. Our A plot was Khloé introducing her sisters to Cleveland; our B plot was Kendall's Pepsi commercial; and our C plot was Caitlyn Jenner's full-time job of being a walking nightmare. As the old saying goes … #LEGGO
Scene 3:
Hidden deep in the hills of California, three Kweens, Kourtney, Kim, and Khloé Kardashian, convene at Khloé's home. Khloé's in town for a short visit from where she spends most of her time: in Cleveland, Ohio, with her NBA-playing lover and (alleged) future baby daddy, Tristan Thompson. Khloé's excited for her sisters' upcoming trip to the Buckeye State — especially since she'll be living there full-time over the summer. Khloé would like her dog Gabbana to accompany her, but Kim thinks the climate in Ohio would be too much of a culture shock for the dog.
While the conversation revolves around Cleveland, Mason, Penelope, and North join the ladies, and they too are excited about the possibility of visiting some normals in Cleveland. In fact, the kids who appear to have learned full sentences over the most recent break between seasons, confidently tell Auntie KoKo that they would "love to go to Cleveland," like they're studying proper English alongside Prince George. This scene was filmed on May 4, 2017, nearly a month after the Kardashians Took Cleveland in mid-April.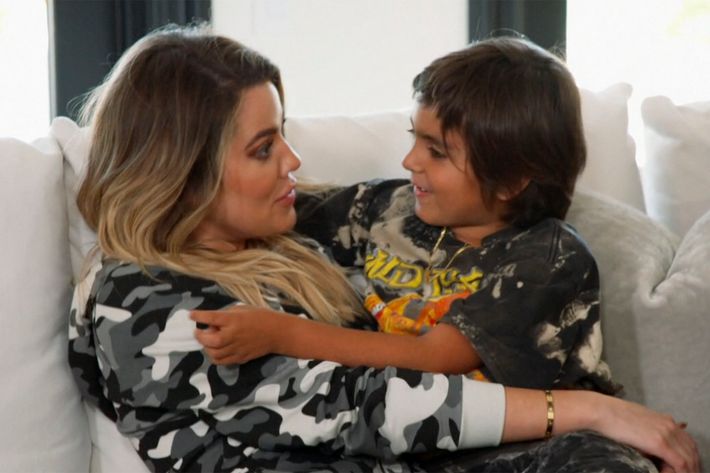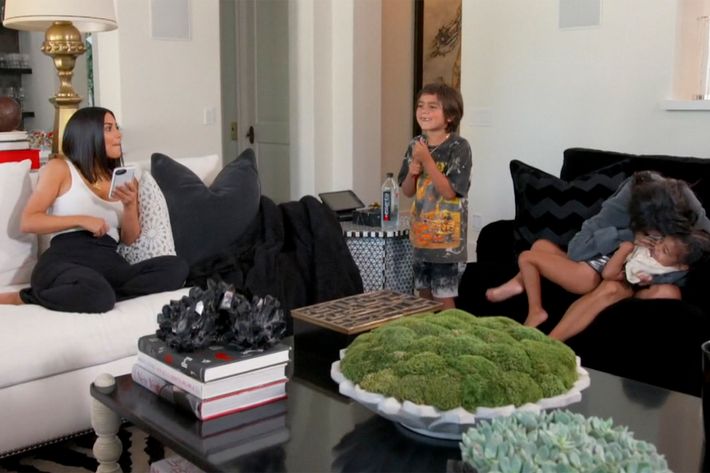 Scene 4:
At Kourtney's home, she and Khloé retreat to an inflatable bubble in her backyard, where they're treated to Al Jolson facials from a woman named Nurse Jamie. The sisters sit in a white bubble, in one of the richest suburbs in America, wearing the world's only acceptable form of blackface (a charcoal mask), and call Kendall Jenner to talk about her racist Pepsi-Cola ad.
The sisters console a weeping Kendall, who is struggling with the onslaught of bad press. Julianne Hough Kourtney tells Kendall that the news cycle will find a new victim soon enough, and that she spoke with Russell Simmons and he thinks Kendall will be able to put a positive spin on this scandal. This mockery of white America was filmed on April 6, 2017.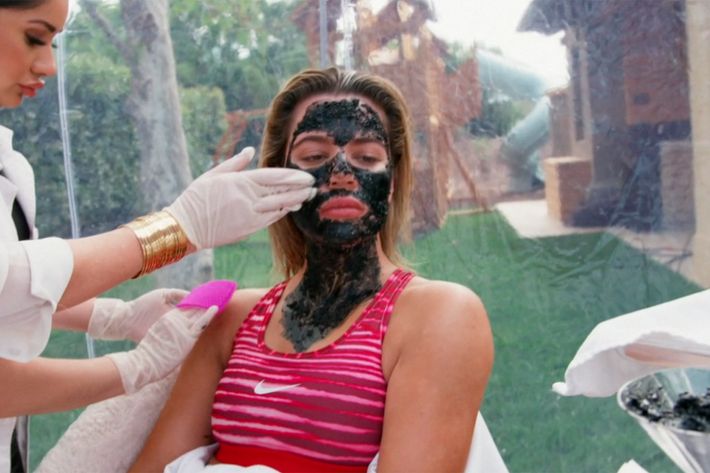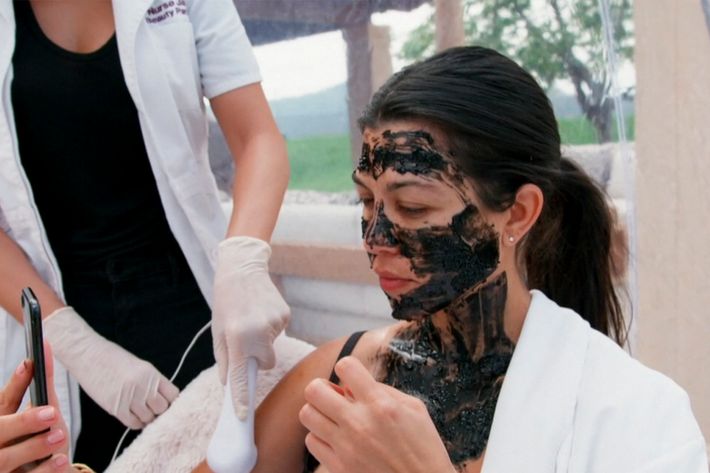 Scene 5:
The Kardashians, Everybody's Favorite Best Friend (EFBF) Malika, and EFBF Malika's former identical twin sister, Khadijah, board a private jet to Cleveland, Ohio! In route, Kim gets some news on her phone: Caitlyn Jenner has undergone gender-reassignment surgery. This upsets the women, simply because this is the first piece of news about Caitlyn's transition that they haven't heard from the source herself.
Khloé, however, is not too bothered about anything Caitlyn does because she truly hates her now — not because she's trans, but because she's a "bad and mean" person. Kim doesn't disagree, especially since more details are emerging about Caitlyn's book (and Kim only recently found out that Cait gifted her with a copy that had tons of omissions). Once the group lands in Cleveland, the Kardashian sisters carve out some time to snap and share a selfie for #NationalSiblingsDay. That's one of the reasons why we know that this scene was filmed on April 10, 2017.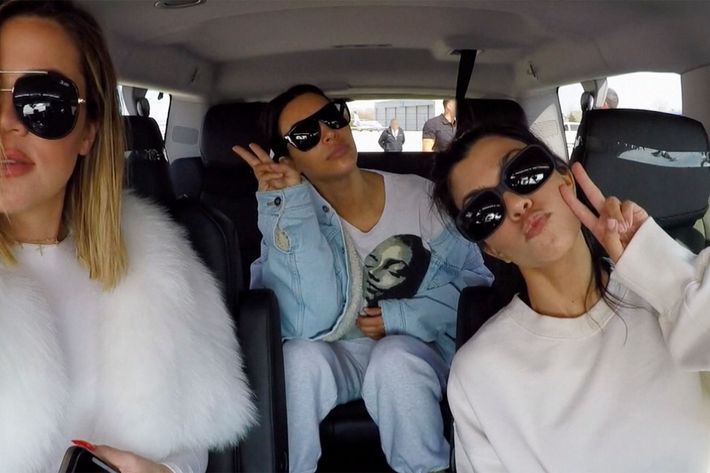 Scene 8:
The Kardashian and Haqq sisters are joined by the Greatest Assistant of All Time Steph Shep and some random gentlemen (Tristan's friends). The group walks through the desolate streets of Cleveland wearing their finest furs in almost 80 degree weather. All the way to dinner, the Kardashians express happiness about being left alone on a public sidewalk. Kim even jokes that they're "free at last!"
At dinner, Khloé forces the group to play a game of "Truth or Truth," in which Kourtney confesses that if her situation with Scott were different she wouldn't mind having more kids with him, while Khloé confesses to wanting children with Tristan, but she's in no rush. For Khloé, if it happens, it happens, and if not, oh well! After dinner, everyone but Kim heads off to yet another bar for a nightcap. This scene was also filmed on April 10, 2017.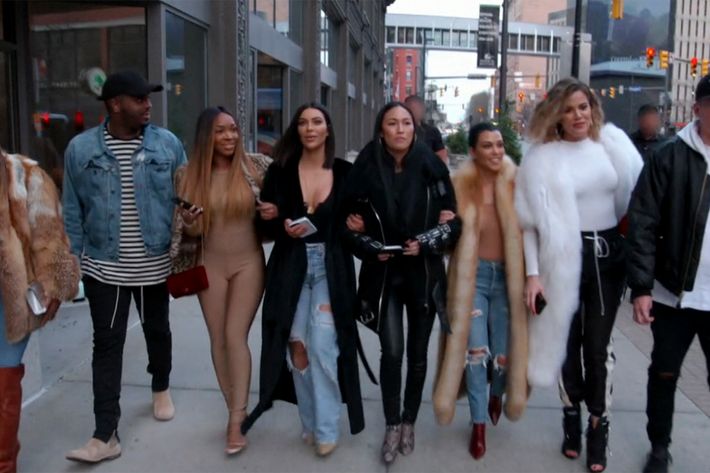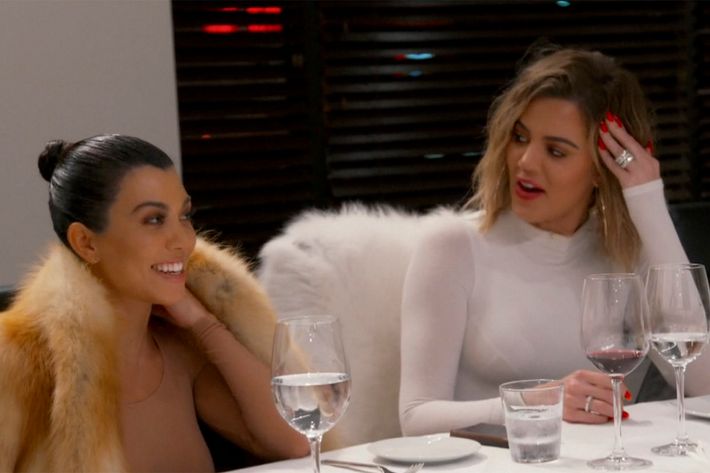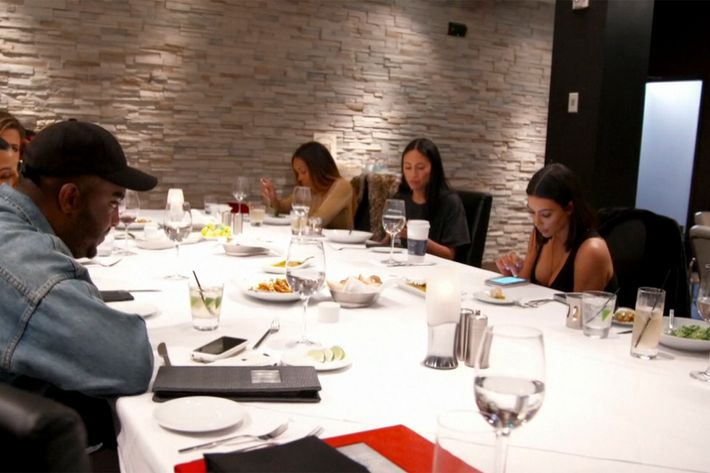 Scene 10:
At their final location of the night, Khloé, Kourtney, and their crew FaceTime Kris Jenner. They're worried she's not taking the Caitlyn Jenner news well (she's been group texting the family), and they're right. After being greeted with screams from the tipsy crew, Kris breaks down in tears. She's just confused about why she's "always in the dark," regarding news about Cait. Unable to handle her "mommy's" emotions, EFBF Malika takes the phone to privately talk to Kris. Malika reminds Kris that every shady thing Cait has ever done will come to light. Kris feels comforted by that, and before hanging up, asks for one more cheer from the group and for Khloé to check up on Kendall and Kylie. Like the scenes prior, this scene was filmed on April 10.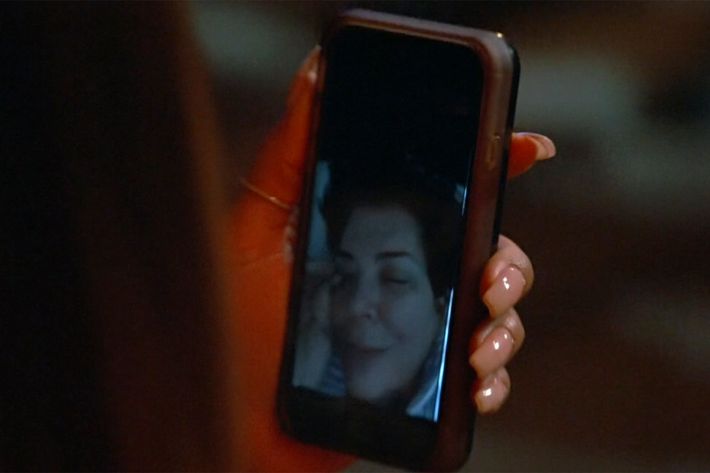 Scene 11/Scene 12:
The following morning, Khloé drives her sisters and the GOAT Steph to Tristan's newly Khloé-fied home. Before showing them around, Kim shares yet another piece of news about Cait's book. Apparently, one of the other missing pieces from the copy she received was a section about their father, Robert Kardashian. According to Cait, Robert confided in her that he knew O.J. Simpson was guilty, and only defended him because he was a dear friend. The Kardashians are adamant about this being a lie, and wish for Cait to keep their father's name out of her lying mouth.
After chatting about Caitlyn, Khloé shows the girls around the home. They knew she had personalized it a bit, and even had some clothes stashed away, but the truth is much more extensive: Khloé's really settled into Tristan's space, with a closet full of her clothes, "Khlo-C-D" jars of candy (Khloé's nickname for her OCD), and rooms that look eerily similar to her own home. The girls are impressed with what Khloé's done, but Kim is just itching to get Caitlyn on the phone. She's setting aside her anger about Cait's lies, because this call is more about how Cait will handle questions about Kendall and her commercial while on her book tour.
With Cait on the phone, Kim reminds her that she needs to basically dodge any questions about Kendall if possible. Cait says she will, but before getting off the phone, she dusts off her MAGA hat and admits that she thinks the whole ordeal is a "joke" and that people are stupid for getting upset. Kim and Kourtney (who's listening in) roll their eyes, and tell Cait to say the exact opposite of what she's saying to them now. Cait promises to keep things P.C. These scenes were filmed on April 11, 2017.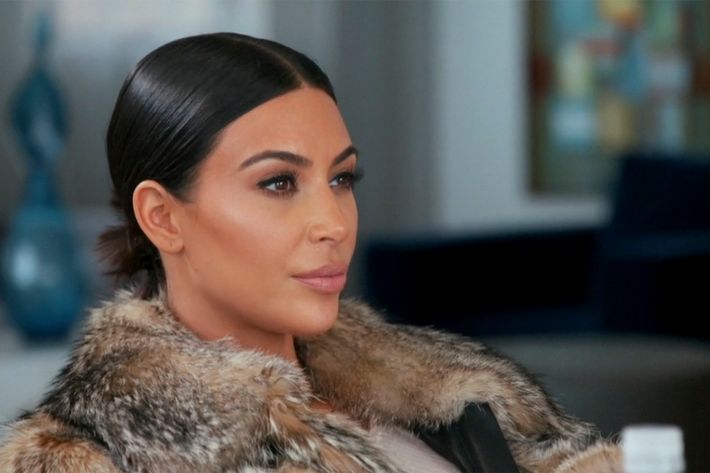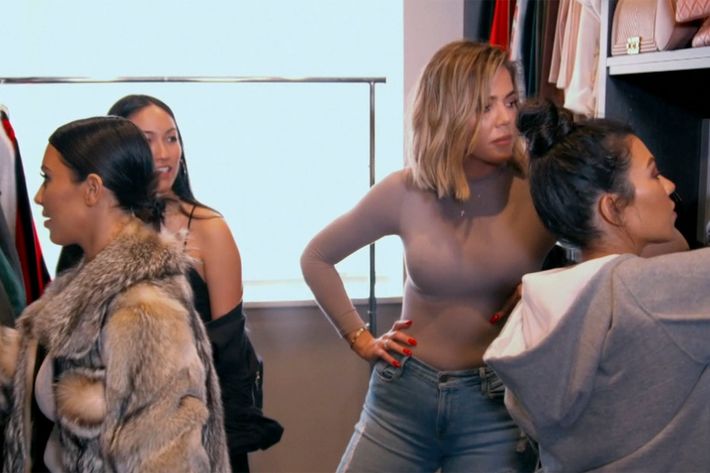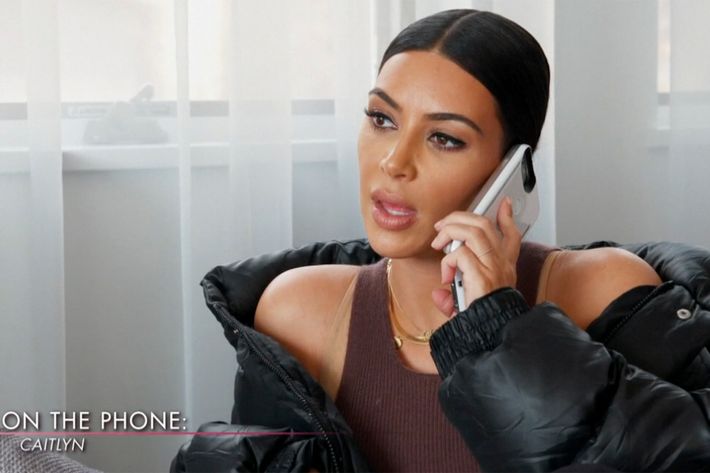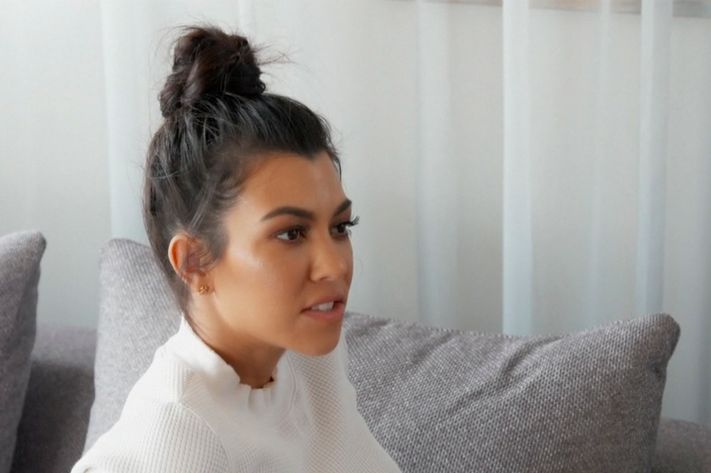 Scene 14:
With Tristan finally home from his away game, he and Khloé treat their Kardashian guests to a trip to Cleveland's I-X Indoor Amusement Park. They've rented out the place for the family to eat junk food, Instagram slide rides, and meet a beautiful seal named Kim. Khloé's overjoyed and tells her sisters that this is the best day of her life at least ten times. They're happy to see Khloé so happy, and even though they're sad to leave her and go back home to Calabasas, they know she's in good hands with Tristan. Like Scenes 11 and 12, this scene was filmed on April 11.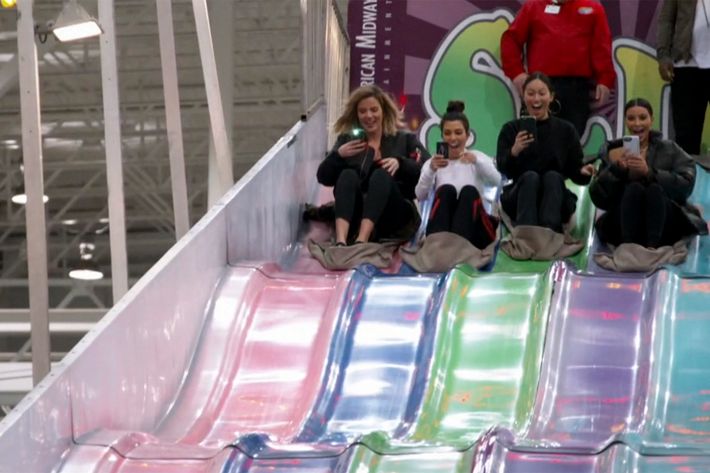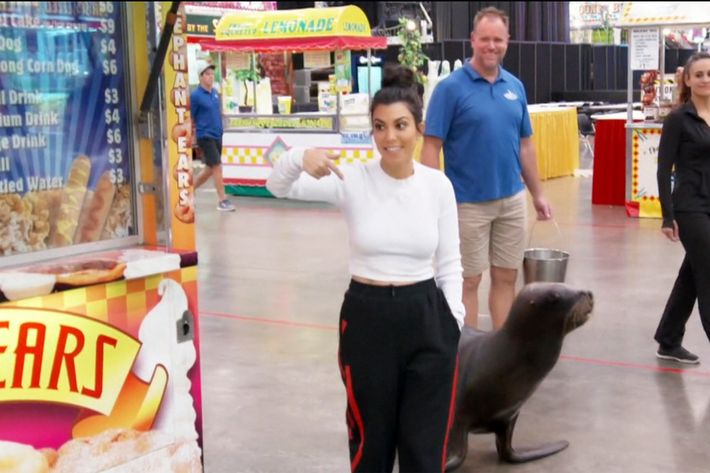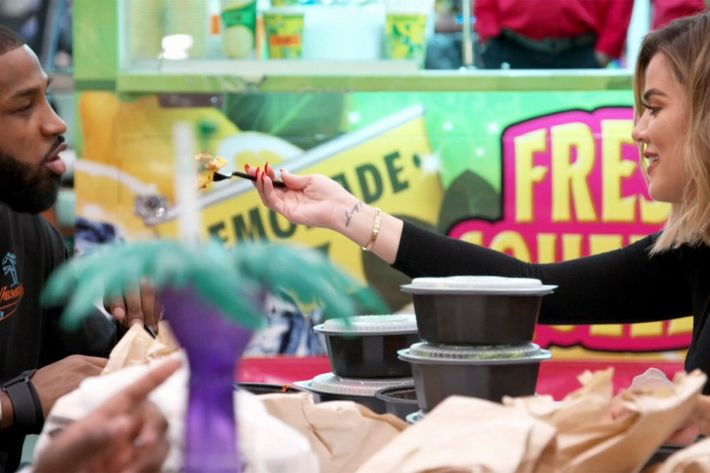 Scene 15:
Back in California, Public Relations Ph.D. Kim Kardashian West chats with Kendall about her Pepsi ad. It's been a few weeks, but Kendall is still really upset after her first big scandal. Teary-eyed, Kendall explains that people are calling her every five minutes with bad news due to the intense negative reactions from the commercial. Plus, she's upset that Caitlyn directly violated company policy by talking about Kendall's ad in-depth during her press tour. What's upsetting Kendall the most is that there's no way for Caitlyn to know what her thought process was about the commercial, because Caitlyn is not currently deeply involved in the lives of the Jenners or Kardashians.
In her confessional, Kendall ekes out her Pepsi-endorsed white tears, reiterating that she's a good person who never sets out to hurt people. Thanks to Kendall's severely plumped lips, baby-pink nail polish, and bouncy hair, we know that both Kendall's conversation with Kim and her confessional were filmed on July 17, over three months after the ad was released on April 4.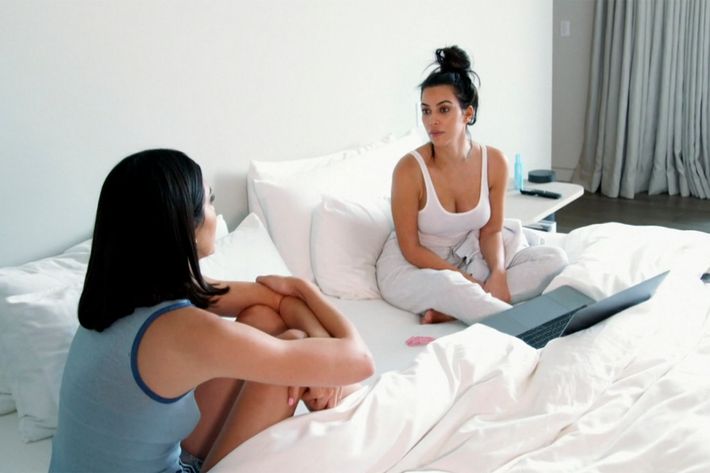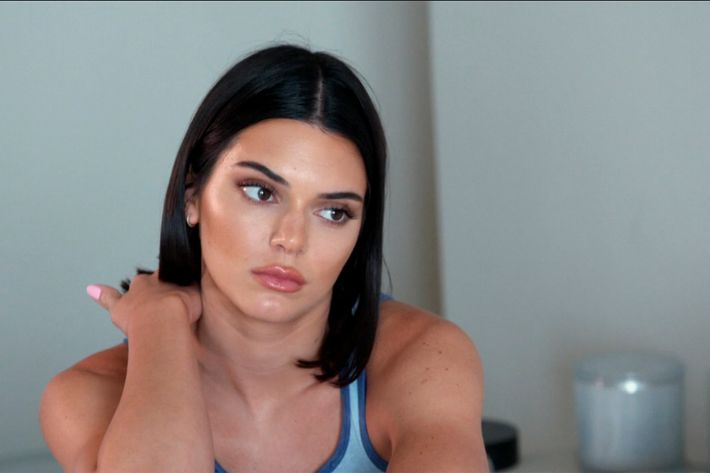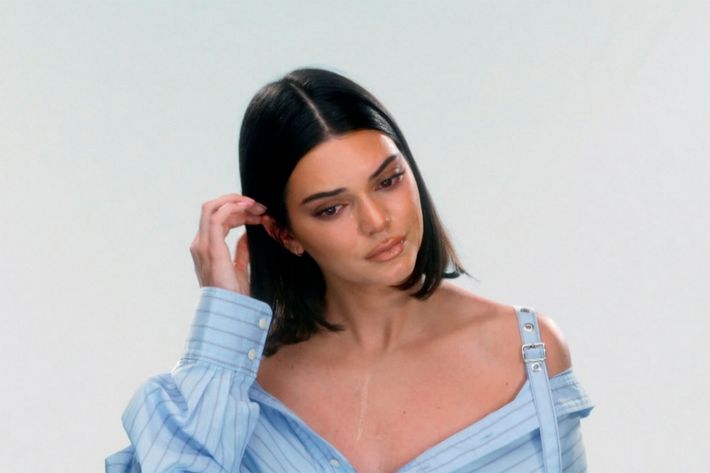 My Truth or Truth: It's good to be back, and I can't wait to see you again next week for another #KUWTKE recap of Keeping Up With the Jolsons. #BESTDAYEVER