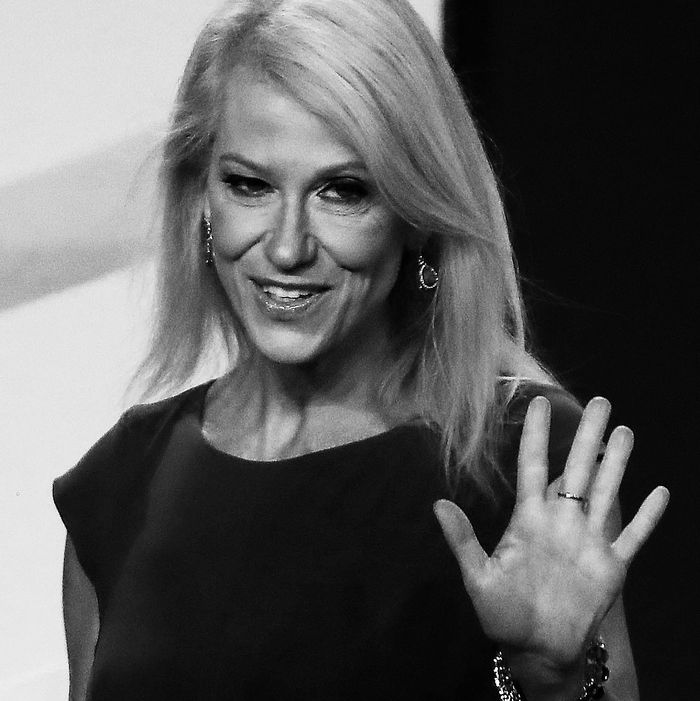 Kellyanne Conway.
Photo: Mark Wilson/Getty Images
In the midst of her umpteenth time explaining why she thought Donald Trump beat Hillary Clinton in the 2016 election, Kellyanne Conway was apparently visited by a small woodland creature — like a dark, gritty reboot of Snow White we never asked for.
The squirrel incident happened mid-sentence during a CNN interview with New Day's Alisyn Camerota. "God, I hope that's a squirrel and not a rat," Conway said, upon seeing something run by her feet. "Hi, squirrel."
It's yet to be confirmed if the squirrel was real, hallucinated by Conway, or just another distraction technique.