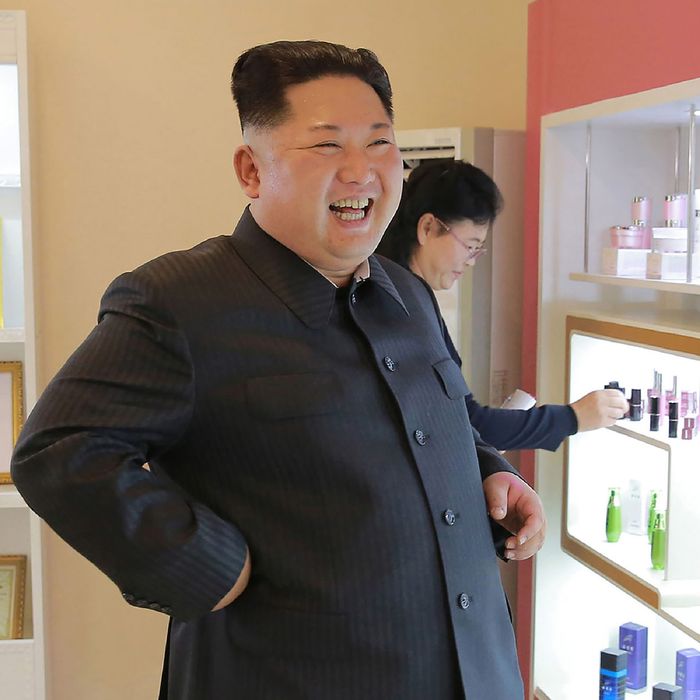 Kim Jong-Un laughing alone with makeup.
Photo: STR/AFP/Getty Images
Kim Jong-un, supreme leader of North Korea, is the head of one of the most brutal authoritarian regimes in the world. He routinely executes those who displease him and is testing increasingly powerful nuclear weapons. And, according to new photos released by the state's official Korean Central News Agency, he recently had a delightful day at a makeup factory in Pyongyang.
Jong-un's wife, Ri Sol-ju, and sister, Kim Yo-jong, accompanied him. Per the KCNA, "he was very pleased, saying the variety of cosmetics produced by the factory are numerous and qualitative, and that not only pattern of their vessels but packing boxes are very nice." He also pointed out "that it has come to have the dream of the women who want to be more beautiful be realized."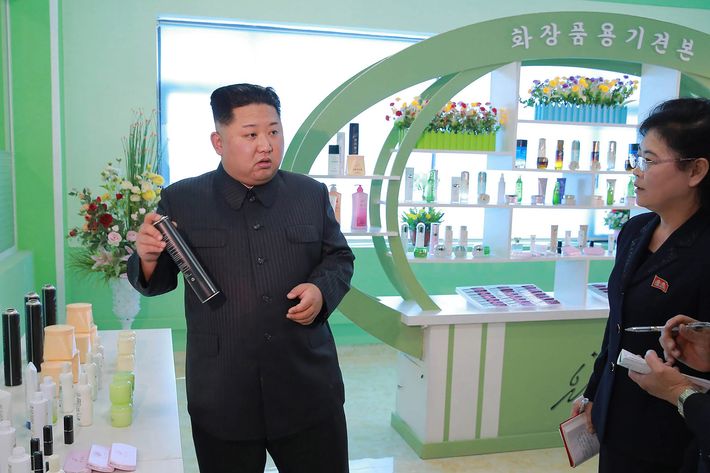 Maybe he's born with it, maybe he eliminated all of his political enemies to gain totalitarian control.