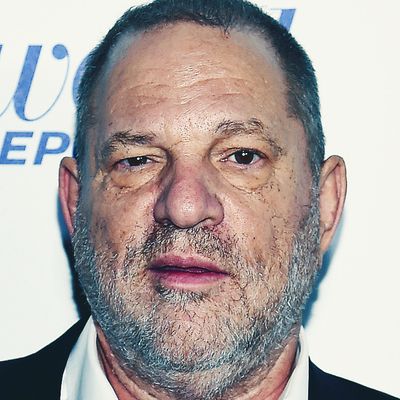 Harvey Weinstein.
Photo: Dimitrios Kambouris/Getty Images for The Hollywood Reporter
Los Angeles City Attorney Mike Feuer encouraged any potential Harvey Weinstein victims to come forward with their allegations against the Hollywood producer, saying in a Tuesday statement, "Where the facts support conviction, we will prosecute."
Feuer's statement comes after investigations by the New York Times and The New Yorker exposed decades of sexual-harassment and assault allegations against Weinstein. Since then, dozens of women have spoken out about the abuse they allegedly endured from the Hollywood titan. Police in New York and London are now investigating assault allegations against Weinstein, and the L.A. Police Department also recently announced they would investigate any allegations they receive.
"From our prosecutions in this area, I know it takes tremendous courage for women and men to share often intimate details of sexual harassment or abuse," Feuer said in the statement. "We know this is not just a Hollywood thing — it's a workplace thing, arising all too often in virtually every industry."
The attorney went on to say that although most people don't work in the entertainment industry, many of the concerns shared by Weinstein's victims are universal to victims of sexual abuse on the job: "Will my job be on the line if I say something? Will I be publicly humiliated? Will anyone believe me — and will anyone stand up for me?"
Feuer concluded, "I am here to say we will." He noted that the city attorney's office takes these allegations very seriously, and that he hopes more people come forward so that their cases can be pursued.