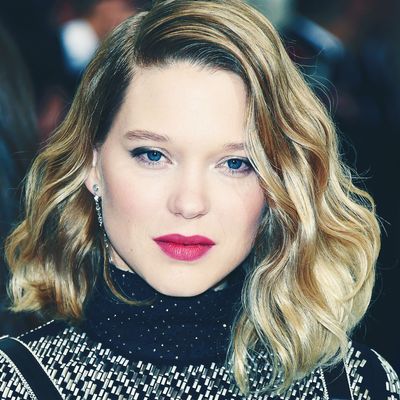 Photo: Dia Dipasupil/Getty Images For Entertainment Weekly
In an op-ed published by The Guardian on Wednesday, French actress Léa Seydoux opened up about Harvey Weinstein sexually harassing her, too. Seydoux, known for the indie love story Blue is the Warmest Colour, goes into detail recounting when Weinstein forced himself onto her in a hotel the first night they met. The award-winning actress' account followed a similar script to scenarios shared by women in Hollywood since the New York Times reported decades of sexual harassment accusations last week. Seydoux wrote:
We were at a fashion show. He was charming, funny, smart — but very domineering. He wanted to meet me for drinks and insisted we had to make an appointment that very night. This was never going to be about work. He had other intentions — I could see that very clearly.




We met in the lobby of his hotel. His assistant, a young woman, was there. All throughout the evening, he flirted and stared at me as if I was a piece of meat. He acted as if he were considering me for a role. But I knew that was bullshit. I knew it, because I could see it in his eyes. He had a lecherous look. He was using his power to get sex.




He invited me to come to his hotel room for a drink. We went up together. It was hard to say no because he's so powerful. All the girls are scared of him. Soon, his assistant left and it was just the two of us. That's the moment where he started losing control.




We were talking on the sofa when he suddenly jumped on me and tried to kiss me. I had to defend myself. He's big and fat, so I had to be forceful to resist him. I left his room, thoroughly disgusted. I wasn't afraid of him, though. Because I knew what kind of man he was all along. 
After this incident, Weinstein bragged about sleeping with stars in Seydoux's presence and criticized her appearance. "You'd be better if you lost weight," Seydoux said he told her. Seydoux also observed Weinstein coercing other women at big industry events like the BAFTAs.
Seydoux's letter pointed to other times men, including a director, abused their power in the film world. She also addresses unrealistic beauty standards actresses face, and asked women in the industry to band together to fight misogyny in the workplace. Read the full letter here.