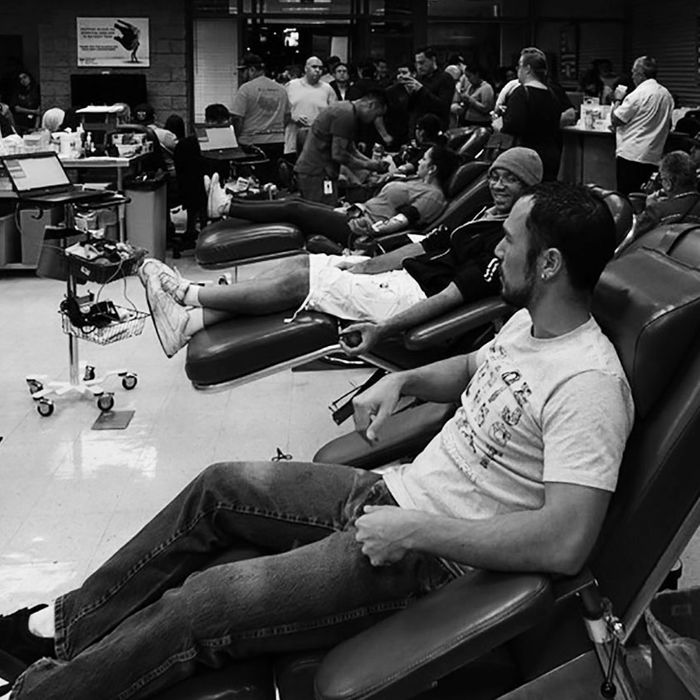 The United Blood Services in Las Vegas.
Photo: Doug Kranz/Icon Sportswire/Icon Sportswire via Getty Images
On Sunday night, a gunman opened fire on attendees of the Route 91 Harvest country-music festival in Las Vegas, Nevada. What resulted was the deadliest mass shooting in American history, with at least 58 people killed and over 500 people injured. In the aftermath, Las Vegas residents have been coming out in droves to donate blood.
According to local station KTNV, people were lining up long before blood-donation centers even opened.
As of 7:30 a.m., they reported a "several hour wait" at one United Blood Services location.
During a Monday morning news conference, Las Vegas mayor Carolyn Goodman emphasized the need for blood donations. "What we ask for is blood," she said. "That's the main thing right now, is that if our people want to do something and they are healthy, then please donate blood."