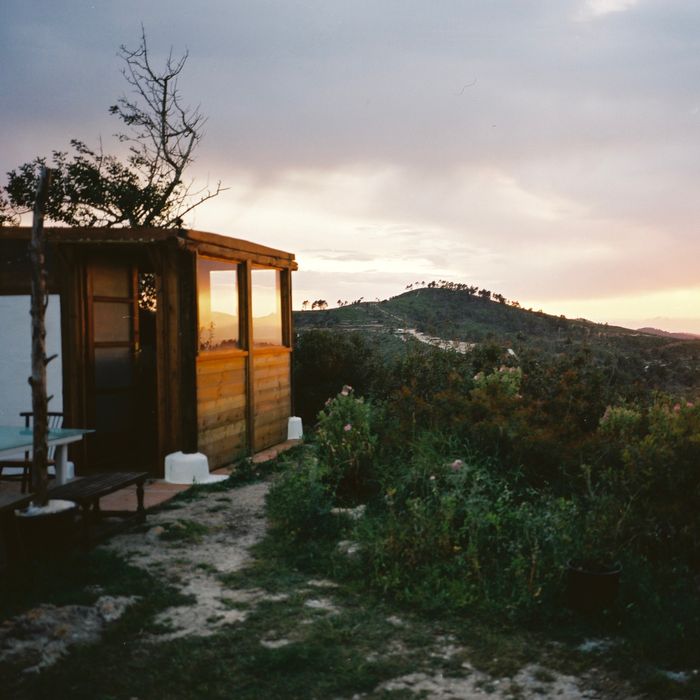 Laura Kampman worked on self-portraits and photos of her new temporary home while in Ibiza.
Photo: Laura Kampman
Weekend With is an ongoing Instagram series that features people we like, photographing places we'd like to be. Follow @thecut on Instagram to join in, and tag your photos with #weekendwith when you travel somewhere new.
Everyone dreams about going on vacation and never coming back, but Laura Kampman got to live out that fantasy. For the 22-year-old photographer and model, a short summer trip to Ibiza turned into a six-month stay.
"My plan was to visit for a week, but after just a few days staying in the north of the island, I realized I couldn't imagine leaving. Ibiza has a magnetic, magical energy that pulled me in immediately," Kampman says. She lived on top of a mountain in the company of an "old hippie," his cat, and two artists from London. Meals were made from ingredients in the garden, and they swam in the ocean almost every day.
Kampman says she was especially drawn to Ibiza's raw nature after coming from New York City: "This was everything I seemed to need after living in New York for five years." Now that the trip is over, she splits her time between home in the Netherlands and the U.S. Scroll down for more photos from her Ibiza experience.