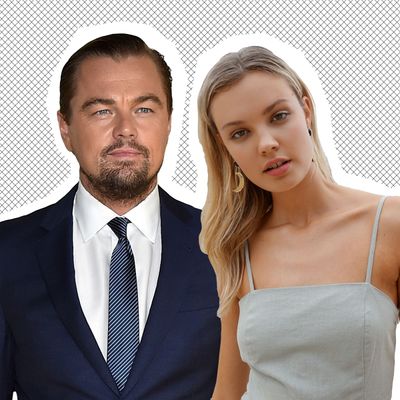 Leo DiCaprio and Juliette Perkins.
Photo: Getty Images; Courtesy of Instagram/juliette_perkins1
Welcome to You Know What I Heard, the Cut's weekly celebrity gossip column about the peregrinations of the rich and famous. Have gossip? Email me at allie.jones@nymag.com, send me a message on Twitter, or contact me on Signal (ask for the number).
Leo DiCaprio, 43, has had a busy few months. Since August, he has been spotted with the brunette model Lorena Rae, 23, the blonde model Toni Garrn, 25, the brunette model Alina Baikova, 27, an as-yet unidentified blonde model, age take a guess, the brunette model Candice Blackburn, 20, and the blonde model Juliette Perkins, 19. He has spent time with these young women in nightclubs and on the streets of Paris and New York. Sometimes his friends and loyal Pussy Posse/Wolf Pack members Lukas Haas and Tobey Maguire come along for the dates, and sometimes he flies solo. On one night in September, he took Rae to the mall, and then left her to take Garnn to dinner.
This weekend, DiCaprio seemingly picked his favorite: Perkins, the 19-year-old. He took her to a club in Los Angeles. At first, photo agencies and gossip sites identified Perkins as Garrn, because they look similar, and maybe because Garrn is legally allowed to go to clubs and Perkins is not, but they were wrong. It was Perkins! So that's the gossip on DiCaprio: No matter what kinds of conversations are happening in Hollywood and the world, he sticks to his routine.
A DiCaprio source says, for the record: "He's not dating anyone."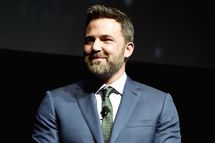 Ben Affleck, meanwhile, is trying to convince the public he's changed. After two women came forward to accuse him of groping them, he has been on a positive paparazzi tour the likes of which we haven't seen since the nanny incident of 2015. He's been spotted picking his children up from school, taking them to get ice cream, and even going to church. Then, this week, he adopted a "stray husky puppy." An inside source told Entertainment Tonight, "He fell in love with a stray dog a month ago and he's now a member of the Affleck clan. Ben's an animal fan." You can see an exclusive photo of Affleck carrying the dog, who looks thrilled, here.
The move seems to have worked. Even though Affleck has yet to address one of the groping claims against him, the tabloids have moved on. Almost all of them posted the puppy news with modifiers like "super cute." People really went for it with this headline: "Ben Affleck Takes in Adorable Stray Puppy, Melts Hearts." Whose, I wonder.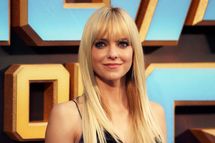 Anna Faris has a new boyfriend. After officially separating from Chris Pratt in August, she is now dating a 47-year-old cinematographer named Michael Barrett, according to reports from E! News and People. Faris and Barrett have been spotted drinking wine in various restaurants around Los Angeles, and a source told People that they started dating in early September after meeting on a film set. The news is likely breaking now because Faris's first book, Unqualified, comes out today. Per the New York Times, the memoir "blends relationship advice" with Faris's "reflections on her romantic follies." It does not, unfortunately, contain any gossip about her split with Pratt.
Faris told the Times that she decided to make only "minor revisions" to the book after her breakup. The result? It reads "like a love letter — or now, a heartfelt epitaph — to a marriage," according to the Times. Pratt even wrote the foreword to the book. He declined, however, to talk to the Times about it. (His publicist said he was unavailable to comment because "his schedule is completely over committed at this point.")
In other relationship news: Amber Heard has a new boyfriend, too. According to "Page Six," she is dating a "hunky stuntman" named Mana Hira Davis. Scarlett Johansson, meanwhile, had dinner with Bobby Flay, which actually makes perfect sense to me. (Sorry, Colin Jost.) And Jenny Slate and Chris Evans are tweeting at each other again, which could mean they are back together, but a source told People that "Chris has been seen with various women in Atlanta during filming" of his new Avengers movie.
One small blessing from this week:
Gerard Butler, 47, said he'd like to settle down and have kids "in five years."
Finally, I'll leave you with some gossip history. Remember when Tate Donovan was engaged to Jennifer Aniston and Sandra Bullock in the '90s? E! News reminded me this week with a report about Aniston and Bullock getting dinner together (alongside Bullock's boyfriend Bryan Randall). Donovan, who later married and divorced Corinne Kingsbury, was engaged to Bullock in 1994 and Aniston in 1997. When Aniston and Donovan broke up in 1998, she stopped wearing the Irish claddagh ring he gave her, and Donovan's dad talked all about the breakup to People. It's fine now: At the 2010 Golden Globes, Donovan told E! News that he was on good terms with both women. And of course, Aniston and Bullock are now friends.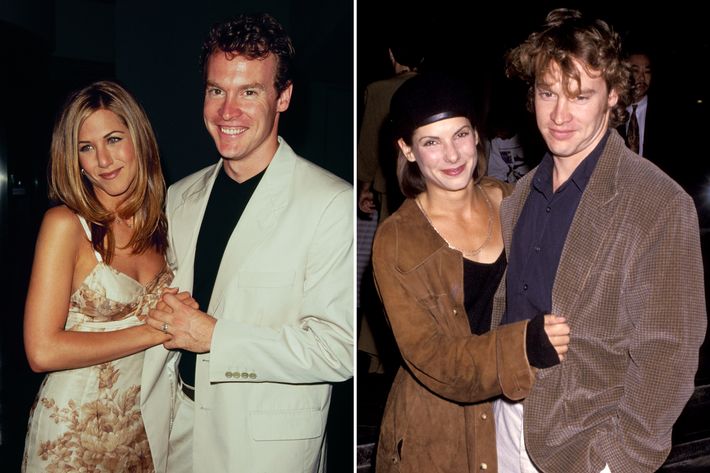 Thank you all for gossiping this week. Don't forget to email me at allie.jones@nymag.com, send me a message on Twitter, or contact me on Signal, if you'd like to chat.
This post has been updated with a quote from a source connected to Leo DiCaprio.