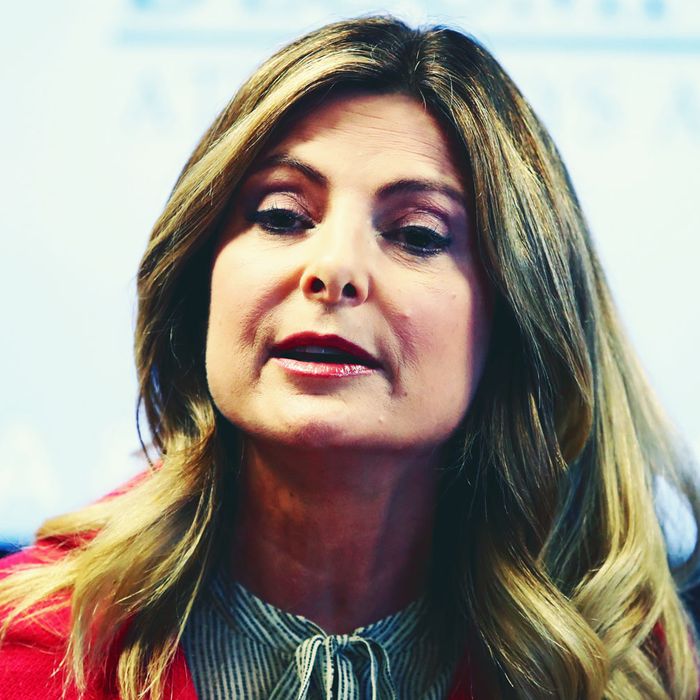 Lisa Bloom.
Photo: Frederick M. Brown/Getty Images
After the first round of sexual-assault allegations against Harvey Weinstein broke in the New York Times, many were surprised to find that the prominent feminist attorney Lisa Bloom was representing him. Bloom quit shortly afterwards, after facing widespread criticism — including from her own mother, Gloria Allred — and has expressed regret over her initial decision. A new article in the Daily Beast sheds more light on the work that Bloom was doing while she was Weinstein's attorney, during which she worked aggressively to defend her client.
For instance, while Ronan Farrow was working on his Weinstein exposé at NBC — it would eventually be published in the New Yorker — sources say that Bloom contacted him, offering to share dirt on actress Rose McGowan (who would later emerge as Weinstein's most outspoken accuser). "I don't know if you've talked to Rose McGowan, but we have files on her and her sexual history," Bloom allegedly told him.
Bloom also reportedly contacted Farrow trying to offer her knowledge and sources on the topic of "NDAs in Hollywood," without disclosing that she was Weinstein's attorney. After Farrow eventually told her that he was pursuing the Weinstein case — and reportedly "swore her to secrecy" — lawyers began aggressively contacting NBC and his agency.
Charles Harder, another Weinstein attorney, even sent letters out about Farrow:
According to sources who have read them, the letters claimed Farrow was unfairly biased against Weinstein — and brainwashed — because of his own family history involving sexual-assault allegations. 
Read the full story at the Daily Beast here.