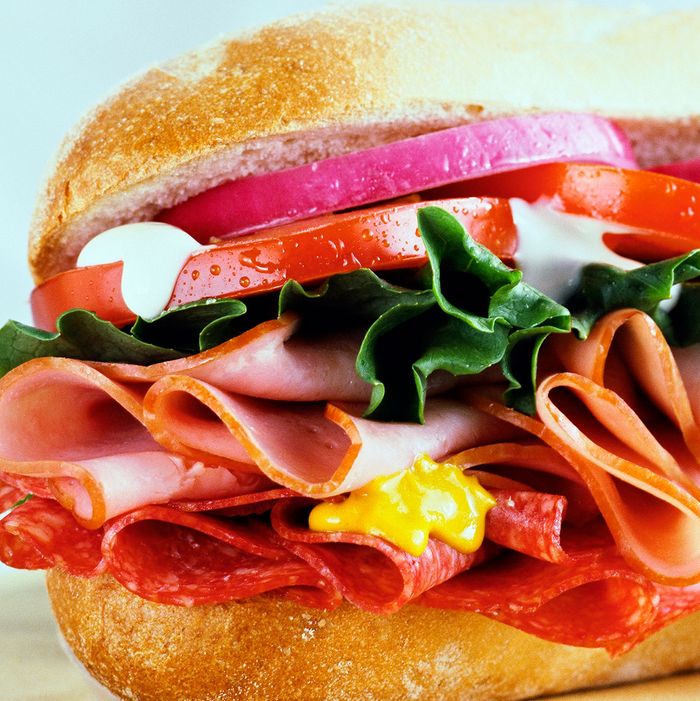 Photo: First Light/Getty Images
Last week in Delaware, a judge finally allowed a woman to continue her lawsuit against popular East Coast convenience store Wawa. Lisa Donovan says she slipped and fell on "hoagie guts" in one of their parking lots back in 2014.
Initially defense attorneys were concerned about the validity of Donovan's claim without a liability expert's consultation. (Perhaps referring to the sandwich as a hoagie, known as a sub in some parts of the state, didn't help the case.) The court's choice word for the classic sandwich isn't clear but the judge concluded Donovan could proceed with her case.
Suburban teens with nowhere else to go need Wawa parking lots to remain safe spaces, so keep the 4-inch Shortis and loose sweet peppers off the floor, will ya?