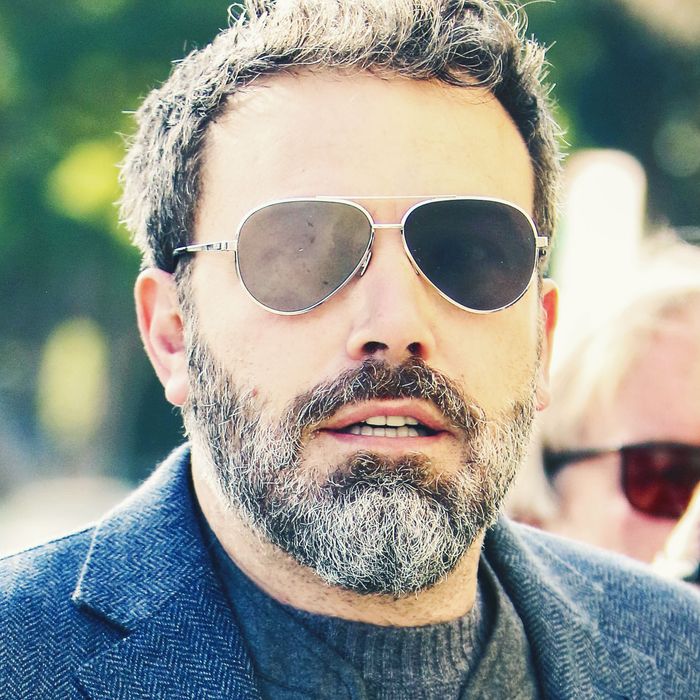 Ben Affleck.
Photo: BG004/Bauer-Griffin/GC Images
After making a public statement about the sexual-abuse allegations against Harvey Weinstein, Ben Affleck is facing accusations of his own. The actress Hilarie Burton tweeted yesterday that Affleck grabbed her breast while she was interviewing him on TRL in the mid-200os. (You can see video of the alleged assault here). And this afternoon, Hollywood makeup artist Annamarie Tendler tweeted that Affleck groped her at a Golden Globes party in 2014. "He walked by me, cupped my butt and pressed his finger into my crack," she wrote.
Tendler added, "Like most women in these situations I didn't say anything but I have thought a lot about what I'd say if I ever saw him again." Her husband, the comedian John Mulaney, retweeted her claims.
Affleck tweeted a one-line apology to Burton this morning, but he has yet to address Tendler's accusations. We have reached out to his representative for comment and will update this post if we hear back.
If you or anyone you know has had a bad experience with Affleck, don't hesitate to email me at allie.jones@nymag.com, send me a message on Twitter, or contact me on Signal (ask for the number).