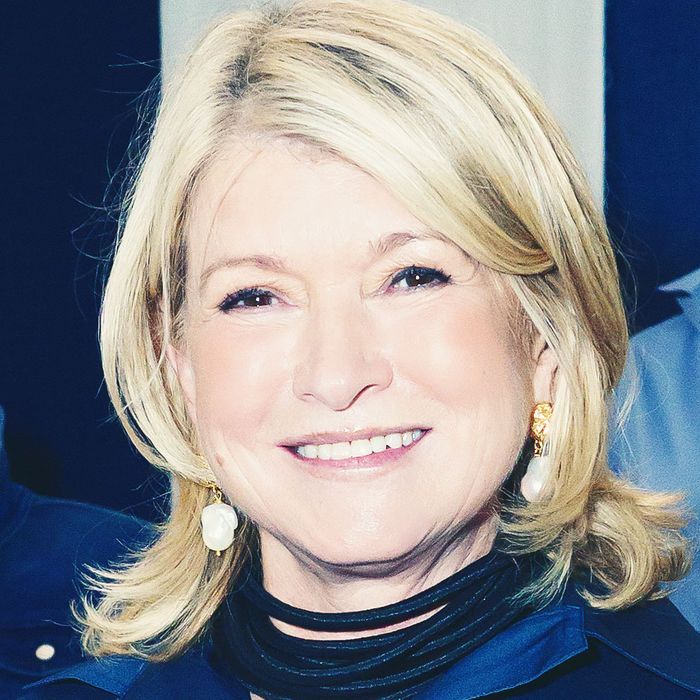 Martha Stewart.
Photo: Sam Deitch/BFA.com/Samantha Deitch/BFA.com
As more women continue to come forward to share allegations of sexual harassment and assault in Hollywood, Martha Stewart opened up about experiencing harassment as a young woman starting out in the industry.
In a new interview with People, Stewart revealed that she was sexually harassed while working as a model when she was only 16 years old. The encounter occurred while Stewart was attending a "go-see" audition, during which she was asked to wear a bikini under her clothes. The domestic mogul assumed it was for a "beach commercial or something," only to soon realize that was not the case.
Per People:
"So I go into the room and there's a table with all men sitting around it and it's an advertisement agency, I can't remember which one it was. They said, 'Now you can take your clothes off,' and I said, 'Oh, is this where are we doing the commercial? Are we wearing bikinis in the commercial.' They said, 'No, but as long as you're here we might as well see what you look like.' I thought that was harassment of the first order."
Stewart explained that she had her "own radar out already" and was able to pull herself out of the situation before it got out of hand. "I just walked out of the room. I said, 'I'm sorry, gentleman. This is not what I'm here for.' And I left," she said. "That's harassment, but there's other kinds of harassment."
The media titan added that she hopes sharing her story shows other women that "you can walk out of the room. It might hurt your career so you'll find something better somewhere else."