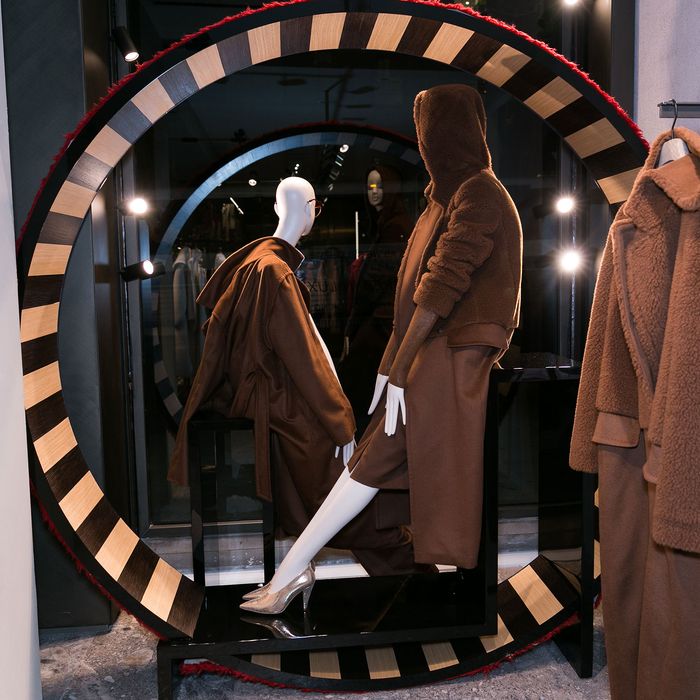 Max Mara boutique in New York.
Photo: Silas Vassar, III/Courtesy of Max Mara
Some street-style trends come and go as quickly as Fashion Week, while others you can count on seeing year after year. Flashy shoes are a perennial favorite while on the quieter side, a well-tailored camel coat is another top pick. Chances are when you see the latter, it's likely by Max Mara, which is the point of their new exhibition that just debuted in New York.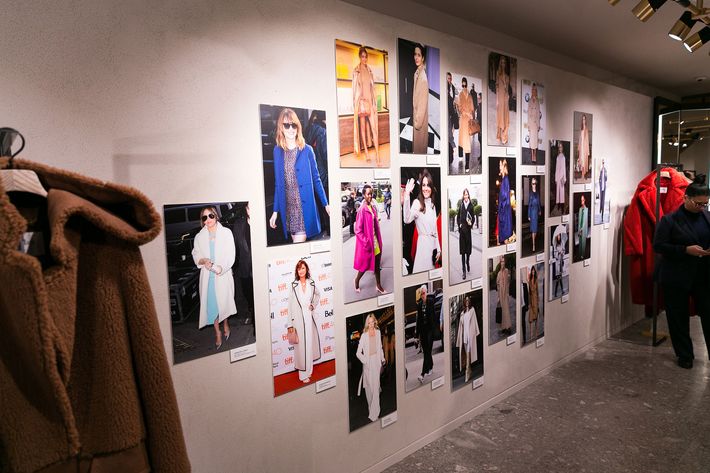 The traveling exhibition, "Wrapped in Luxury," features street-style images dating back to 1991 paired with the classic coats which are available for purchase. So should you be inspired by a photo of '90s-era Isabella Rossellini, you can shop the look in person. Other celebrities featured in the exhibition include Lupita Nyong'o, Emma Stone, Kate Middleton, and Claire Danes.
The exhibit kicked off at the Max Mara boutique in New York, and will be traveling around to select boutiques throughout the fall.