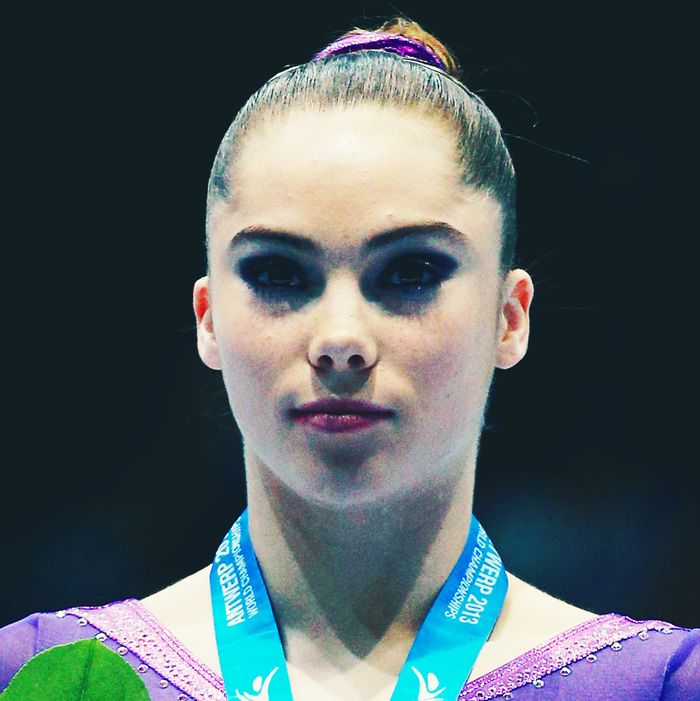 McKayla Maroney.
Photo: Dean Mouhtaropoulos/Getty Images
Olympic gymnast McKayla Maroney, one of the Fierce Five gold medalists at the London Olympics, shared on Twitter that she was repeatedly molested by USA Gymnastics doctor Larry Nassar. The abuse began when she was 13 years old up until she left the sport in 2016. Maroney wrote, "I had a dream to go to the Olympics, and the things that I had to endure to get there, were unnecessary, and disgusting."
Maroney wrote that she was abused, "whenever and wherever this man could find the chance," even in London right before she became an Olympic medalist. Maroney, now 21, was 16 when she competed in the London Olympics.
"I was molested by Dr. Larry Nassar, the team doctor for the US Women's National Gymnastics Team. Dr. Nassar told me that I was receiving 'medically necessary treatment that he had been performing on patients for over 30 years.' It started when I was 13 years old, at one of my first National Team training camps, in Texas, and it didn't end until I left the sport.




"It seemed whenever and wherever this man could find the chance, I was 'treated.' It happened in London before my team and I won the gold medal, and it happened before I won my silver. For me the scariest night of my life happened when I was 15 years old. I had flown all day and night with the team to get to Tokyo. He'd given me a sleeping pill for the flight, and the next thing I know, I was all alone with him in his hotel room getting a 'treatment.' I thought I was going to die that night."
Nassar is currently awaiting sentencing for federal child pornography charges, faces dozens of charges of criminal sexual conduct in Michigan, and is also being sued by 119 women in multiple lawsuits. He was fired from Michigan State University for long-term sexual abuse.