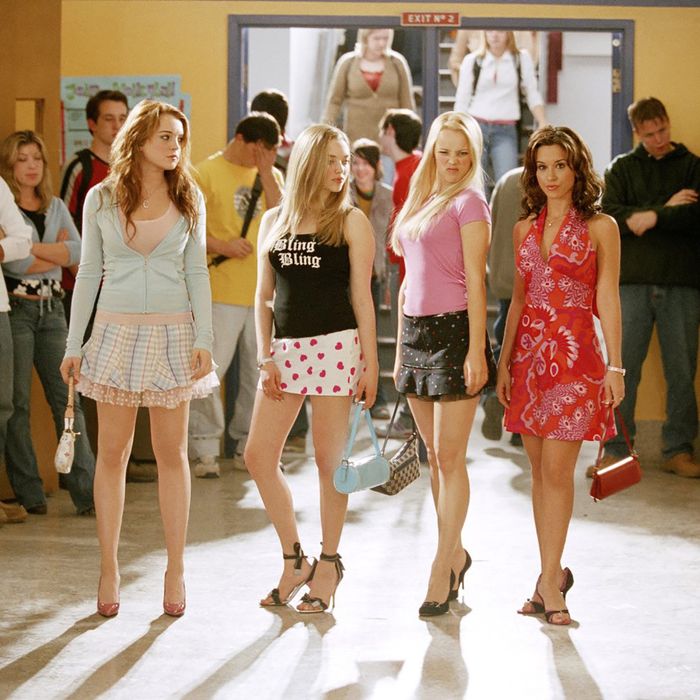 The Mean Girls cast celebrated superfan holiday October 3rd — the sacred day Lindsay Lohan's Mean Girls character was asked out by her crush — in a couple of ways. On Tuesday, Tina Fey promoted the movie's Broadway adaptation by handing out cheese fries; meanwhile, cast members like Amanda Seyfried and Jonathan Bennett marked the occasion by putting together a GoFundMe to raise $300,000 for victims of the Las Vegas Harvest country-music festival shooting.
"We know fetch is never gonna happen, but we can make this happen," says actress Lacey Chabert in the campaign, referencing her infamous line from the cult film.
One hundred percent of the funds raised will go to the National Compassion Fund, a program in the National Center for Victims of Crime that helped Pulse Nightclub shooting victims as well.
If every fan donates $3, the cast will meet their goal, which is a lot cheaper — and more meaningful — than buying a new pink sweater to commemorate the flick.