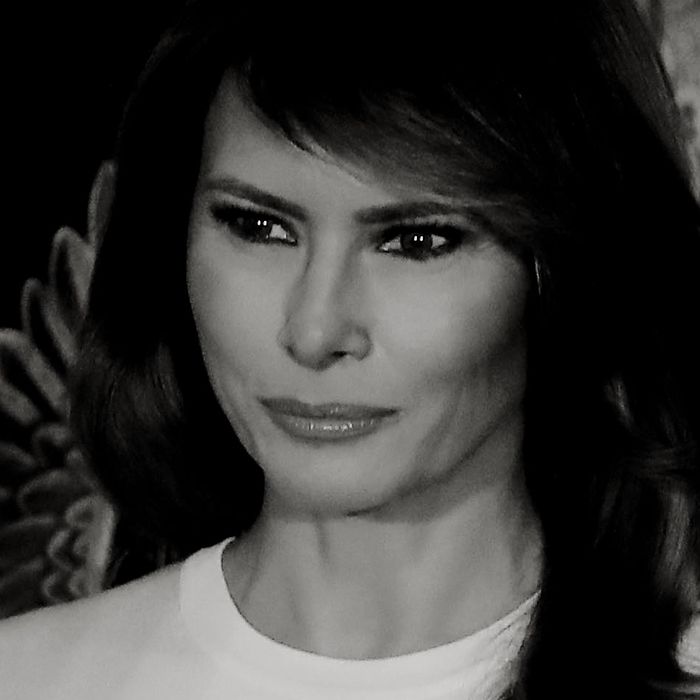 Melania Trump.
Photo: Mark Wilson/Staff/Getty Images
Ivana Trump, for some reason, sees herself as the real First Lady of the United States. While promoting her memoir, Raising Trump, Ivana joked on Good Morning America, "I [don't] really want to call him [at the White House], because Melania is there. And I don't want to cause any kind of jealousy or something like that, because I'm basically first Trump wife. Okay? I'm First Lady."
The comment was enough for Melania Trump — who, whether she likes it or not, is actually the First Lady — to comment on the incident through spokesperson Stephanie Grisham.
"Mrs. Trump has made the White House a home for Barron and the President. She loves living in Washington, D.C., and is honored by her role as First Lady of the United States. She plans to use her title and role to help children, not sell books. There is clearly no substance to this statement from an ex. Unfortunately only attention seeking and self-serving noise."
Ivana also says she could see Ivanka and Jared Kushner one day serving as president. Hopefully that's a joke, too.