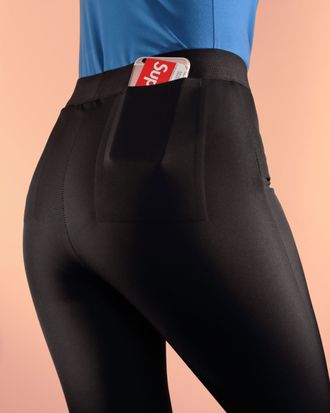 Everything Pant by Piece, available on Memphis Shop.
Photo: Courtesy of Memphis Workshop
For years Memphis Workshop, a boutique product marketing agency, has been shrink-wrapping Louis Vuitton handbags like meat and creating little sunbathing villages out of YSL lipsticks. But now they're expanding into a curated online boutique, shot in their trademark, Mad Men–esque style.
The shop currently features a handful of items, from vintage tennis bracelets to laboratory glass coffee pots. In lieu of white space and pristine product shots, each curated item (10-15 designers per season) will come with a stylized GIF, video, or photo. The innovative approach works — tennis bracelets look much more of-the-moment when snaked across a pink-and-green background rather than hanging off a mannequin's wrist.
Founder Angela Campos said of the project, "The aim was to create an extension of the studio, elevate traditional online shopping and get creative in the process." Find their first collection of the year here and shop some of our favorites below.
Photo: Courtesy of Memphis Workshop
If you buy something through our links, New York may earn an affiliate commission.