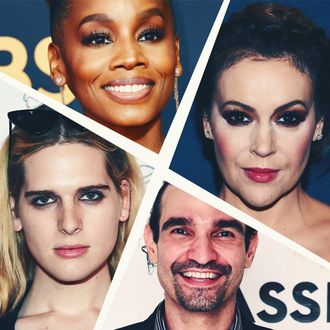 After making headlines last week for not commenting on the Harvey Weinstein scandal, Alyssa Milano launched #MeToo to show just how many people have experienced some form of sexual harassment or assault. The hashtag campaign comes a week after women began sharing stories about "their Harvey Weinsteins" on Twitter.
So far, Milano's first tweet has over 35,000 responses, ranging from personal stories to words of support to just the hashtag.
The hashtag (like many before it) quickly became a rallying cry for survivors and allies — including political groups like the Women's March.
But while each tweet shows how pervasive sexual assault is, many are saying that just because a survivor doesn't tell their story doesn't make it less valid.