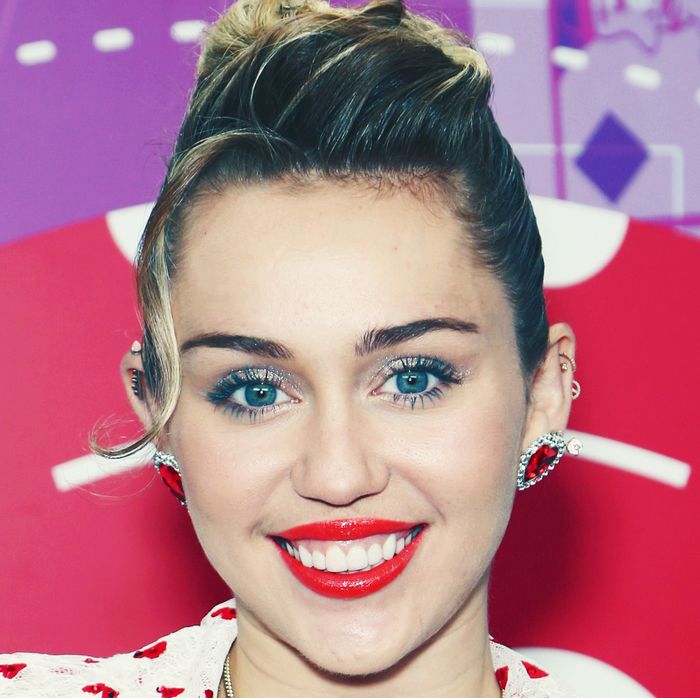 MIley Cyrus.
Photo: Gabe Ginsberg/Getty Images for iHeartMedia
Pop star Miley Cyrus opened up about her time as Hannah Montana in a new CBS Sunday Morning video interview. Looking back, the star says the whole thing was "a little weird" and probably still affects her today.
"I liked being in the Disney universe because I didn't know anything else. I knew I was getting to live what I wanted to do," Cyrus told CBS Sunday Morning. "I think now that I'm older now, I realize that's a lot to put on a kid."
In retrospect, Cyrus said the whole thing was a lot to balance. "Having me dress up in a wig, as a kid, is a little weird, it's a little Toddlers in Tiaras." 
And looking back, Cyrus said the lifestyle took its toll. "I think it got harder when I started touring as both — I toured as Hannah Montana and as myself," she said. "I think that is probably what's a little bit wrong with me now. I mark that up to doing some extreme damage in my psyche as an adult person."
These days, Cyrus, who has just released her sixth studio album, Younger Now, is engaged to Liam Hemsworth and says she has finally come to terms with the haters — thanks in part to studying Hillary Clinton.
"I don't feel like I got knocked down, but I got that women-judgment double-standard in a heavy dosing. And I'm okay with that," Cyrus said. "You know, I just recently read Hillary Clinton's book. And now I think of things in a whole different way. I always think, if she can lose an election, I can do this."