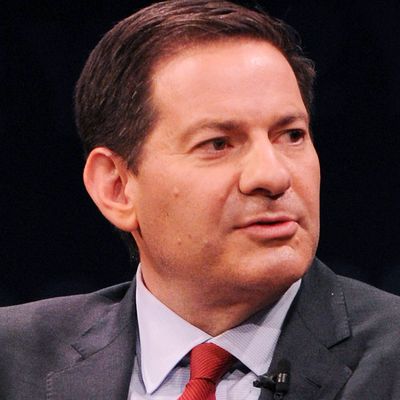 Mark Halperin.
Photo: Craig Barritt/Getty Images for Showtime
Journalist Mark Halperin's contract with NBC News and MSNBC has been terminated, just days after several women came forward to accuse him of sexual harassment while he served as political director at ABC News, CNN reports.
Halperin was an NBC News senior political analyst and contributor to MSNBC, as well as a frequent guest of MSNBC's Morning Joe. After revelations about Halperin's alleged sexual misconduct emerged last week, NBC News and MSNBC benched the veteran reporter, and HBO backed out of plans to collaborate with Halperin on a film about the 2016 election. A spokesman for MSNBC told CNN on Monday that the peacock network has officially cut ties with Halperin.
CNN published a report on Wednesday in which five women accused Halperin of harassment during his tenure at ABC News, including three who said he "[pressed] an erection against their bodies when he was clothed." Later that day, two more women came forward to allege the journalist had harassed and assaulted them, as well. Halperin issued a statement on Friday saying, "For a long time at ABC News, I was part of the problem. I acknowledge that, and I deeply regret it."