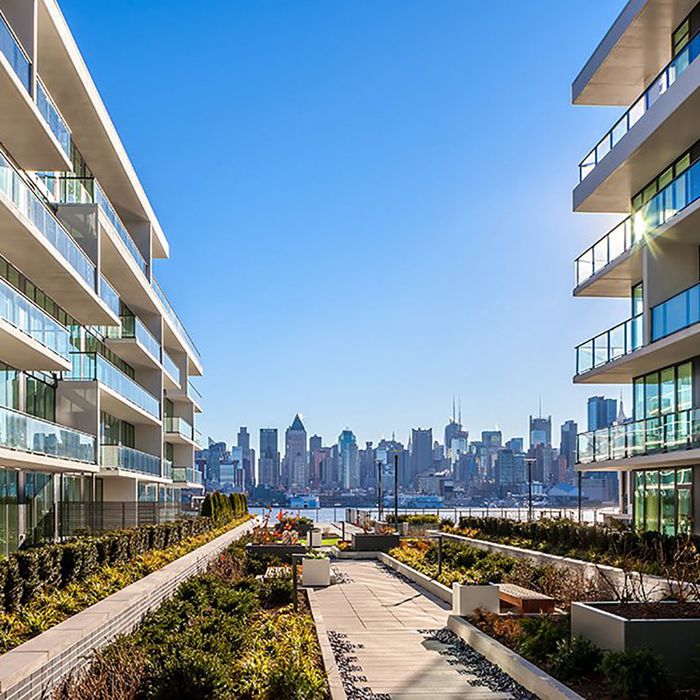 The 1200 Avenue outdoor plaza.
Luxury condos: they displace former residents and local businesses, cost a ton to live in, and, sometimes, it turns out, they contain walls full of urine.
"Page Six" reports that a New Jersey couple is suing Lennar Sales Cooperation, the company from which they bought a $2 million condo in the Weehawken, New Jersey "Avenue Collection." The suit is for fraud and breach of warranty; while the Lennar advertises a fitness center, terrace, and theatre in the 1200 Avenue building, it should be noted that it does not in fact advertise bottles of urine hidden in the walls.
A contractor, named only as "Derrick S." in the suit, is the one who found the alleged offending objects while he was doing renovations:
"I've never ever really seen anything like this before," he added. "There were urine bottles falling out of the ceiling. As we moved some of the insulation there were bottles of urine in it that fell out."
Meanwhile, someone out there is racking their brain trying to remember where exactly they left all their bottles of piss.