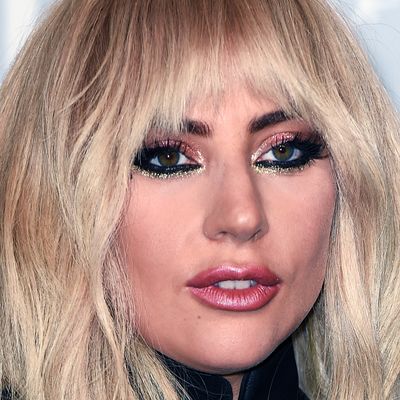 Lady Gaga.
Photo: Kevin Winter/Getty Images
At their best, wax figures are creepy replicas of celebrities that people take pictures of themselves pretending to hump. At their worst, they are terrifying, confusing, and barely identifiable, like this wax figure of Lady Gaga in Lima, Peru.
The figure, which was installed in a Lima wax museum last week, was meant to show Lady Gaga in her infamous meat dress from the 2010 MTV Video Music Awards. Instead, it looks like an extremely buff, extremely drunk witch who put her wig through the dryer before putting it on her head. (Actually, dibs on that Halloween costume.)
Gaga is not the only celebrity with an unfortunate likeness out there. In July, Madame Tussauds came under fire for displaying a whitewashed "Beyoncé" statue, and in May, Cristiano Ronaldo's hometown revealed a bronze bust of the soccer star that, uh … looks like someone, somewhere, sure.