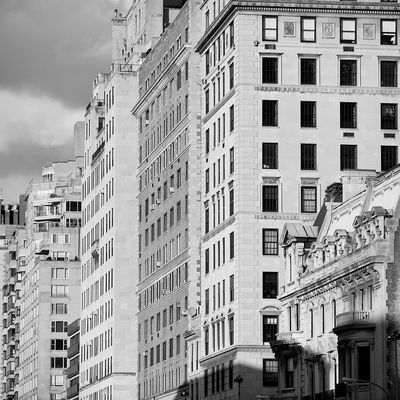 Manhattan's Upper East Side.
Photo: Bloomberg/Bloomberg via Getty Images
Manhattan's Brearley School is the latest elite private school to acknowlege a history of sexual abuse, according to the New York Times.
A new report commissioned by the school alleges four teachers engaged in sexual misconduct with students dating from the 1950s to the 1990s. Per the Times:
"[The report] found that a teacher on staff from the 1970s through the 1990s made sexual comments to middle and high schools students, 'sexualizing class projects and discussions' for example. It also found that a teacher in the 1980s had a sexual relationship with a high school student, and that another faculty member had a sexual relationship with a senior in the 1970s, a relationship that went on for years after that student graduated. Covington also received reports that a teacher in the 1950s and 1960s had 'inappropriate physical contact with students,' including an eyewitness account that described 'seeing the teacher in a stairwell holding and kissing a Lower School student against her will.'
This news comes at a time when other elite private schools including Choate Rosemary Hall, Horace Mann, and Poly Prep, have been plagued by reports of sexual misconduct by teachers.
Brearley says they do not plan to release the names of the teachers involved. Two of the accused teachers have reportedly died, and two are teaching elsewhere. But according to the Times, Brearley has contacted law enforcement and schools where these individuals are currently teaching.
In an email sent to the school community Friday, the school administrators said: "We deeply regret that such misconduct occurred and recognize the pain it caused Brearley students and their families — both at the time and over the long term. We also recognize that, as Covington observed, in some cases the School should have undertaken more thorough inquiries and should have acted more quickly to address misconduct it suspected. We sincerely apologize that the School failed to do so."