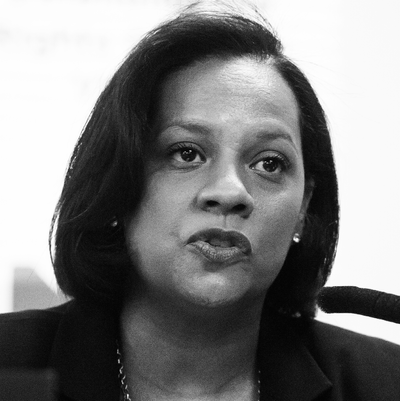 Councilwoman Julissa Ferreras-Copeland.
Photo: Albin Lohr-Jones/Pacific Press/LightRocket via Getty Images
On Tuesday, the New York City Council passed a bill that will require employers to allow victims of domestic violence, sexual assault, and other "family offense matters" to take paid time off from work.
As the New York Daily News reports, the newly passed bill expands the city's paid sick days law, allowing for five days off per year for court appearances, moving away from an abuser, meeting with law enforcement, counseling, and serving orders of protection. AM New York notes that the bill, called Introduction 1313-A of 2016, was passed unanimously.
Councilwoman Julissa Ferreras-Copeland, a democrat from Queens who sponsored the bill, said that women who experience violence from romantic partners miss an average of 7.2 days from work as a result. Per the Daily News:
"It's not just about calling 911," she said. "We found that oftentimes women would miss appointments with either a DA or miss appointments at the police precinct, or unfortunately in some cases have to go and serve orders of protection, and they had to go themselves and weren't able to do that because they couldn't take the time off work."
The bill covers children, spouses, parents, grandparents, siblings, domestic partners, and anyone else whose "close association with the employee is the equivalent of a family relationship," according to AM New York.
Mayor Bill de Blasio is expected to sign the bill into law.