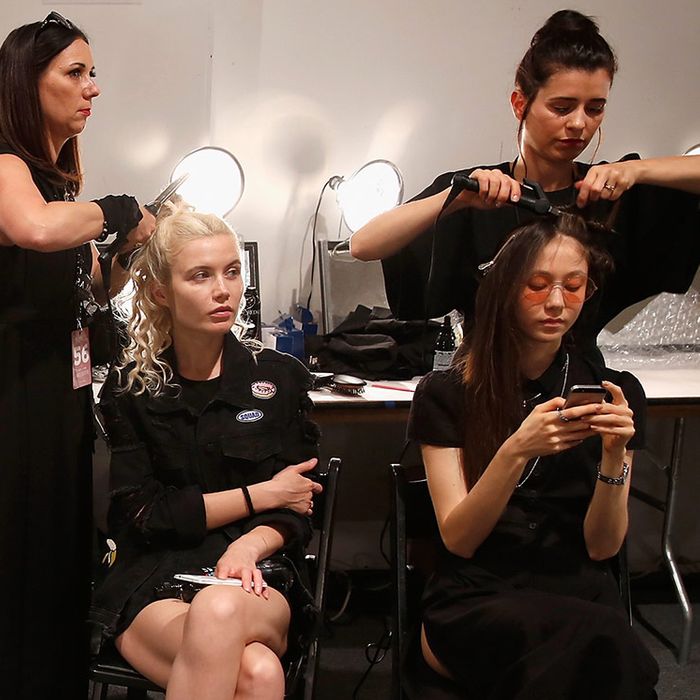 Photo: Thos Robinson/Getty Images for Marcel Ostertag
In the wake of the Harvey Weinstein accusations, the veil has been lifted on the dark side of fashion as well. From the fashion-Weinstein connection, to the stories of abuse shared by model Cameron Russell (and many others) on Instagram, to '90s super Christy Turlington saying the industry needed to do more to protect young models — the industry is publicly confronting its own "well-kept secrets." But one New York lawmaker is trying to change the culture.
Nily Rozic, a New York State assemblywoman, announced on Monday to the New York Times that she will be trying to implement an amendment to the state's anti-discrimination laws that would specifically protect models. Any liability for abuse would be put on the "clients": designers, photographers, and retailers. Before, it was unclear who would be liable for any sexual harassment or abuse: the agencies, the clients, or the models. Many models are hired as independent contractors, with agencies acting as advisers.
Rozic was approached by the Models Alliance, an advocacy group founded by Sara Ziff that lists Karen Elson as a member of the advisory board, several months ago, before the Harvey Weinstein allegations. Ziff was working on a legal project with Elizabeth Cooper, a professor at Fordham, when she realized how limited the scope of the current sexual-harassment law was. Cooper told the New York Times that it is an option for models to go to the police, but many don't because of their young age, a language barrier, or a lack of a support system. Rozic took on their cause, and is hopeful the amendment will be signed into law by 2018.
If passed, it would be a second major win for models in two years. This past Fashion Week, conglomerates LVMH and Kering enacted a charter banning the use of underweight or underage models, as well as outlining their rights to food, water, and access to a therapist while on set. The charter was in reaction to a similar social-media movement started by model scout James Scully.