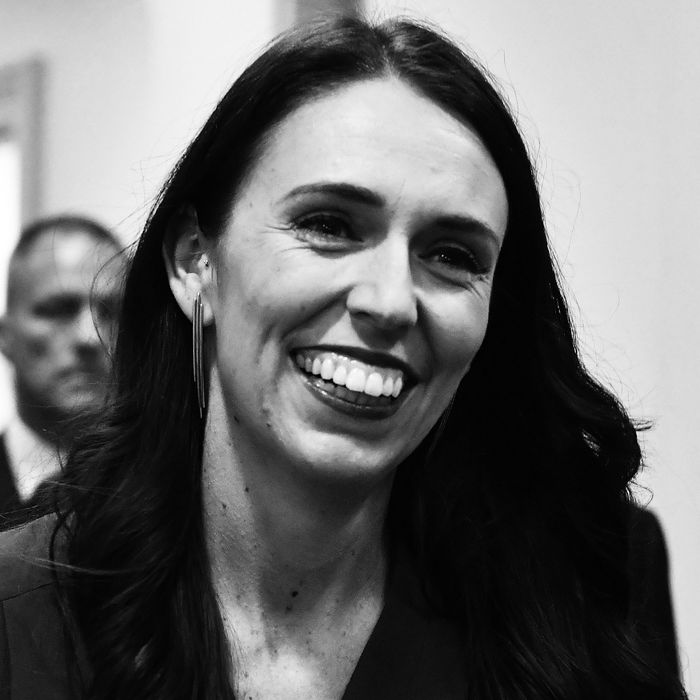 Jacinda Ardern.
Photo: Marty Melville /AFP/Getty Images
In better news for women, New Zealand just elected their youngest-ever female prime minister. Jacinda Ardern, 37, who took over the left-wing Labour Party three months ago, will be the youngest woman to lead New Zealand and the second-youngest prime minister by just a couple of months.
Ardern's quick rise set off "Jacindamania," a massive surge of support for the Labour Party which changed the course of the election. According to the New York Times, the Conservatives were expected to win before Ardern took over as leader of the Labour Party. In her first week as leader of the party, it received $500,000 in donations and 3,500 new volunteers — many of whom were women. Ardern has been a member of the Labour Party since she was 17 years old, is a lapsed Mormon, and (adding to her cool factor) is an occasional DJ.
Ardern officially became prime minister when the leader of the populist NZ First Party said he would support Ardern in a coalition government with the Green and Labour Parties.
"I feel extraordinarily honored and privileged to be in a position to form a Government with Labour at the lead," Ardern said of her win.