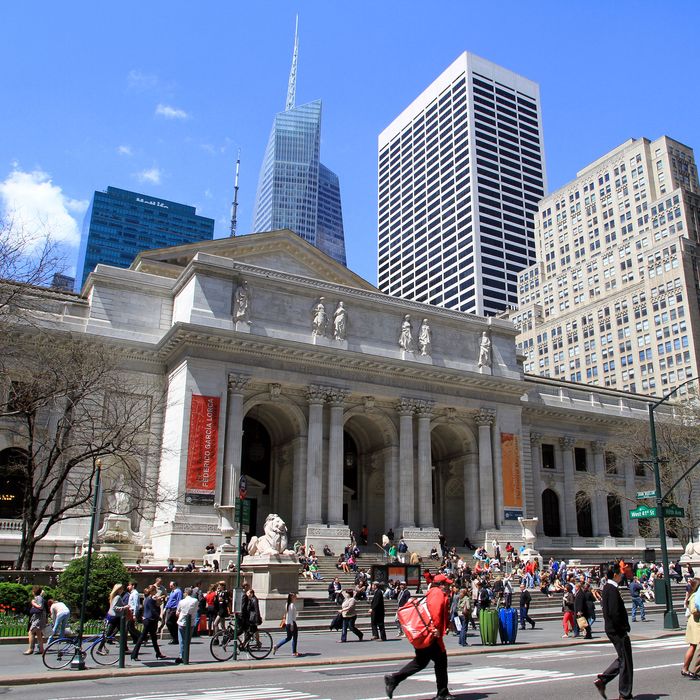 New York Public Library Main Branch.
Photo: Ingfbruno
You look like you could use a nice, feel-good news story, so here it is: On Thursday, all three New York City public library systems will forgive late fees for children 17 and under.
Per the New York Times, patrons can't check out books after they've incurred $15 in late fines — meaning that an estimated 160,000 children haven't been able to get more reading material. As they point out, this policy can be cost-prohibitive to children in the poorest neighborhoods.
The fine forgiveness is happening thanks to a donation from the JPB Foundation. It is, however, a one-time deal.
This news comes shortly after a policy change that made lunch free for all NYC public schoolchildren. New York values, right?