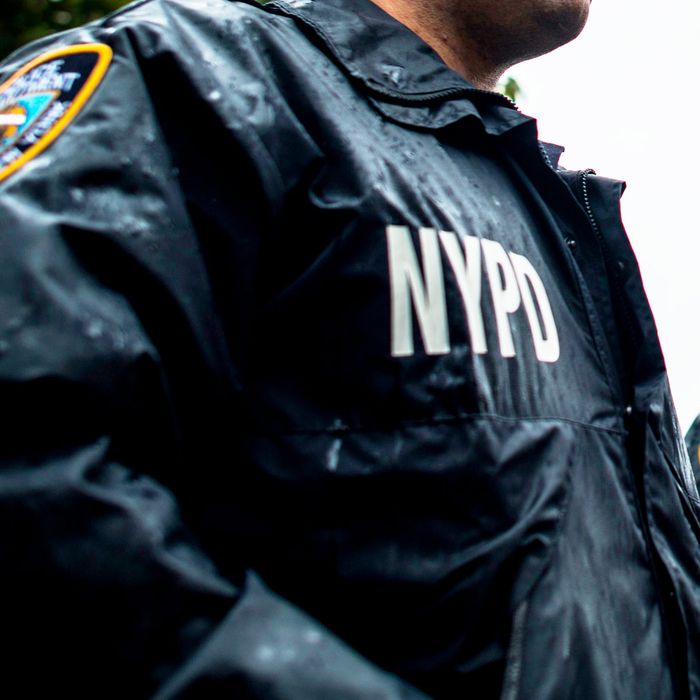 Photo: JEWEL SAMAD/AFP/Getty Images
Two NYPD cops who allegedly forced an 18-year-old to have sex with them are now trying to use her social-media activity to prove that she was not a victim, according to the New York Post.
In a letter to the Brooklyn District Attorney's office, defense lawyers presented the woman's social-media activity since the attack on September 15 as evidence that she is neither depressed nor a victim. They cited "provocative" selfies, captions saying she was being chased by the paparazzi, and the fact that she has a rapper persona, "Fi5ty Milli," as evidence.
According to the letter obtained by the Post, the lawyers wrote, "She has posted Instagram videos of herself using drugs and rapping in her 'Fi5ty Milli' persona about the case while joking about the millions that will be 'in her bank account.'" They came to the conclusion that, "this behavior is unprecedented for a depressed victim of a vicious rape."
The Brooklyn District Attorney's office, though, did not come to that same conclusion. In a statement, they said, "defense counsel's characterization of how a rape victim should behave is inaccurate, inappropriate and demeaning."
The woman's lawyer simply said, "We're dealing with a teenager here … and teenagers, they post a lot of things."
The cops, Eddie Martins and Richard Hall, allegedly forced the woman to perform oral sex on both of them in a Brooklyn parking lot, and one of them allegedly raped her. They claim the sex was consensual.