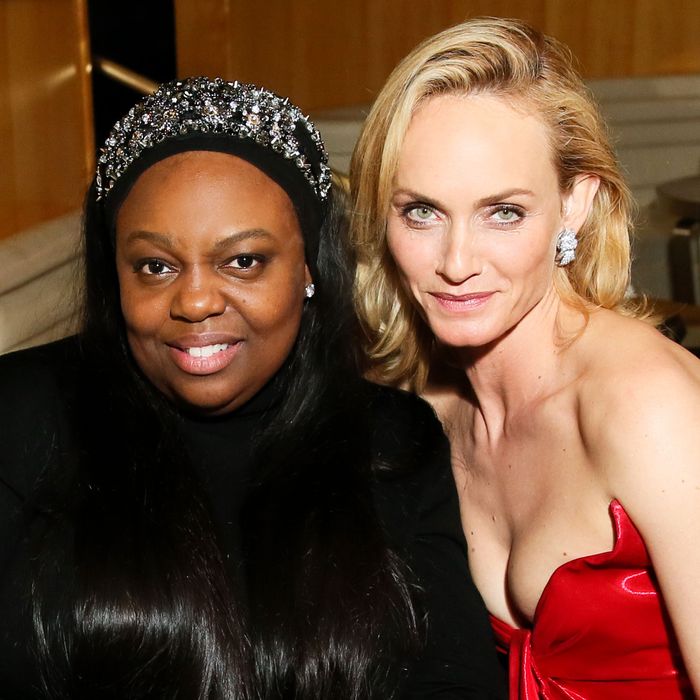 Pat McGrath and Amber Valletta.
Photo: Angela Pham/BFA
Call your mother — and then come meet Mother. The mother of all makeup artists, Pat McGrath is debuting the motherlode of eye-shadow palettes, Mothership. Unlike her previous makeup collections (remember the glitter lips) which were fleeting and limited-edition only, McGrath has created an eye shadow, lip liner, and eyeliner collection which will be forever available (as long as supplies last.)
Tomorrow, the Mother herself will be at Sephora Herald Square to personally teach you how to apply Mothership — the first product category from the McGrath brand to arrive in-store. The festivities begin at 8 a.m., when people who buy $150 in product (not too difficult, as one 10-shadow palette runs $125), will receive a wristband to personally meet her. Starting from 11 a.m. and going to 9:30 p.m., her team will be there to do free makeup lessons and then at 6:30 p.m., the Mothering will begin, as McGrath does a personal experience. After all, Mother knows best.