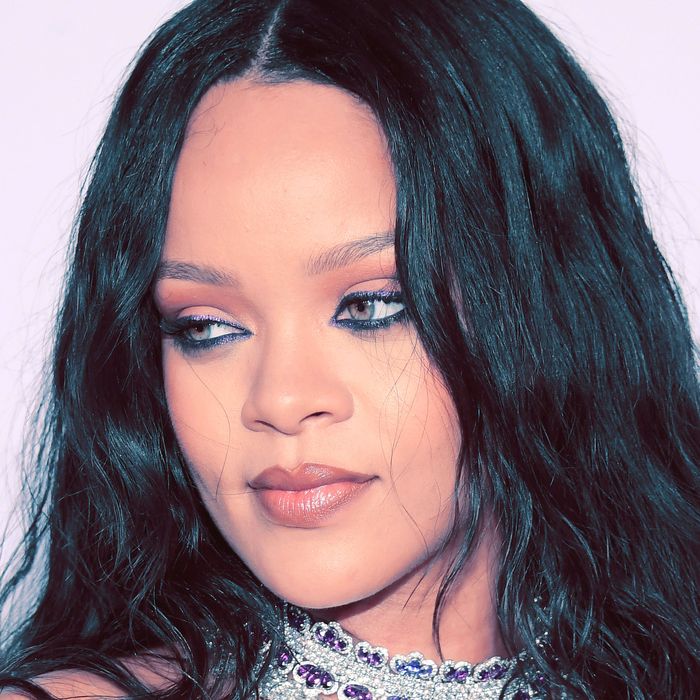 Rihanna.
Photo: Dimitrios Kambouris / Staff/2017 Getty Images
Get ready for a whole new wave of Fenty Beauty hype. The newest collection, the Galaxy Collection, drops this Friday the 13th, and will continue to give fans the colors and fun names they want. The holiday collection features Fenty's first bright lipsticks ($19), eyeliners ($20) and shadow palette ($59).
In true Fenty fashion, the products are named things like, "Astro-naughty," "Nepturnt," and "Plutonic Relationship." Rihanna teased the collection on her Instagram in late September (very soon after her initial launch) but read on for a look at the products and make a mental shopping list. The collection will be available for a limited time at Sephora stores, Sephora.com, and fentybeauty.com.