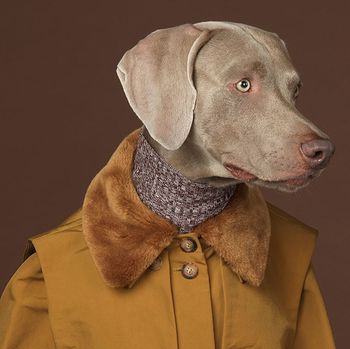 Looking Right
, 2015, by William Wegman.
Photo: William Wegman: Being Human; published by Chronicle Books 2017
Photographer William Wegman loves Weimaraners. He has dressed his dogs up at photo shoots for nearly 50 years, and they've appeared everywhere from Sesame Street (as apron-wearing bread bakers) to an Acne fashion campaign, in sunhats and sandals. Wegman's celebrated photographs are featured in the new book William Wegman: Being Human, published by Chronicle Books, along with never-before-seen photographs of dogs biking, wearing floral-print shirts, and gazing thoughtfully at the camera.
Wegman's first dog, Man Ray, lapped up milk in the acclaimed video Milk/Floor, produced from 1970 to 1971; after that, the dog became a famous recurring character in his work. (In 1982, after Man Ray died, the Village Voice named the dog Man of the Year.) Wegman has since owned nine other dogs. Currently he photographs two of them, Flo and Topper, at his studio in New York City. Years ago, one book reviewer noted that the dogs enjoy the sessions like happy surprises, as if they've just found out they're going for a walk (Sanford Schwartz). Off set, when the Weimaraners aren't wearing fur-collared trench coats, they splash along a lake shore in Maine, where the photographer lives.
Click ahead for a preview of the book. Its release coincides with the opening of the Polaroid exhibition "William Wegman: Dressed and Undressed" at Seperone Westwater gallery in New York.
If you buy something through our links, New York may earn an affiliate commission.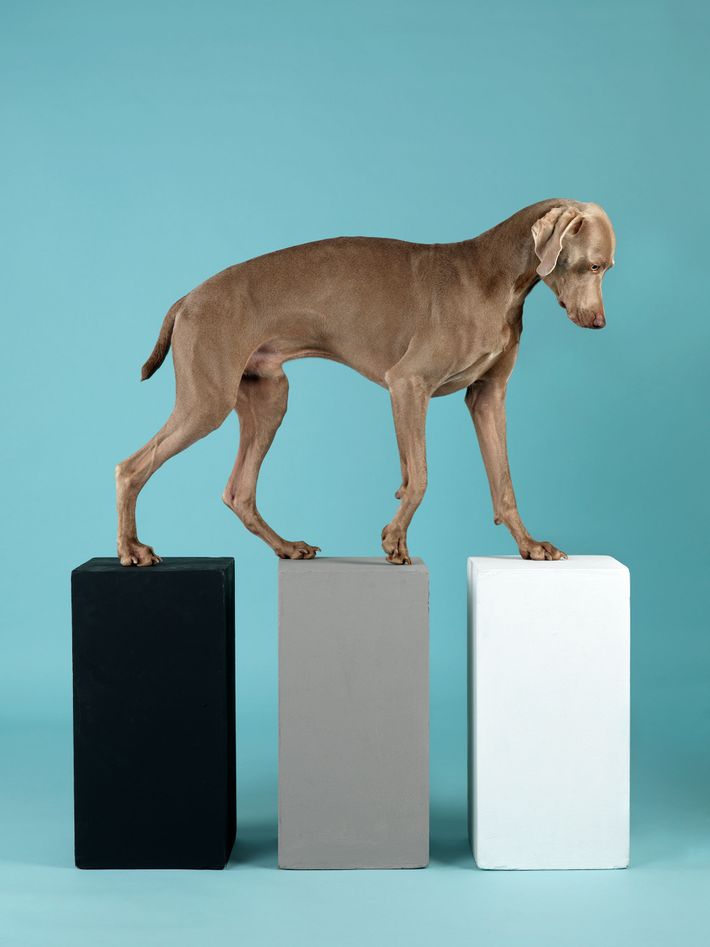 Contact, 2014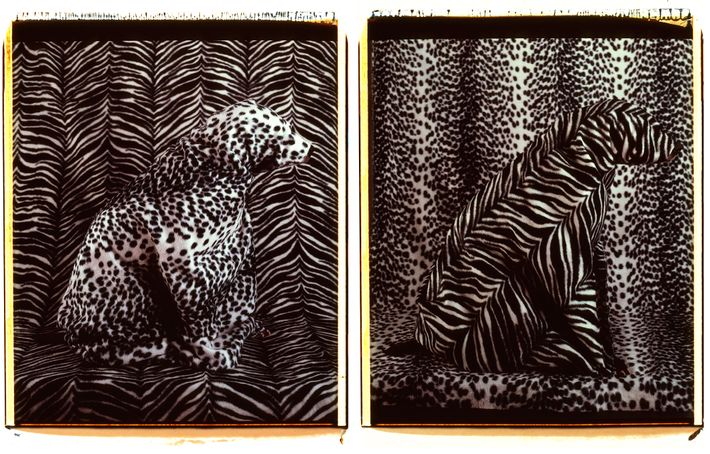 Leopard / Zebra, 1981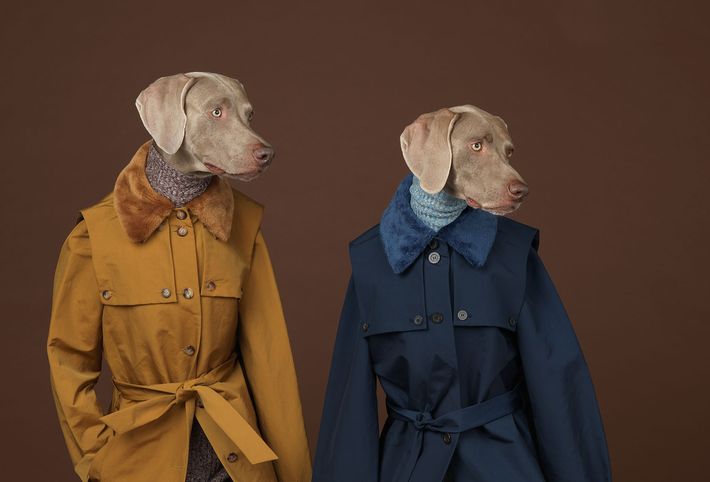 Looking Right, 2015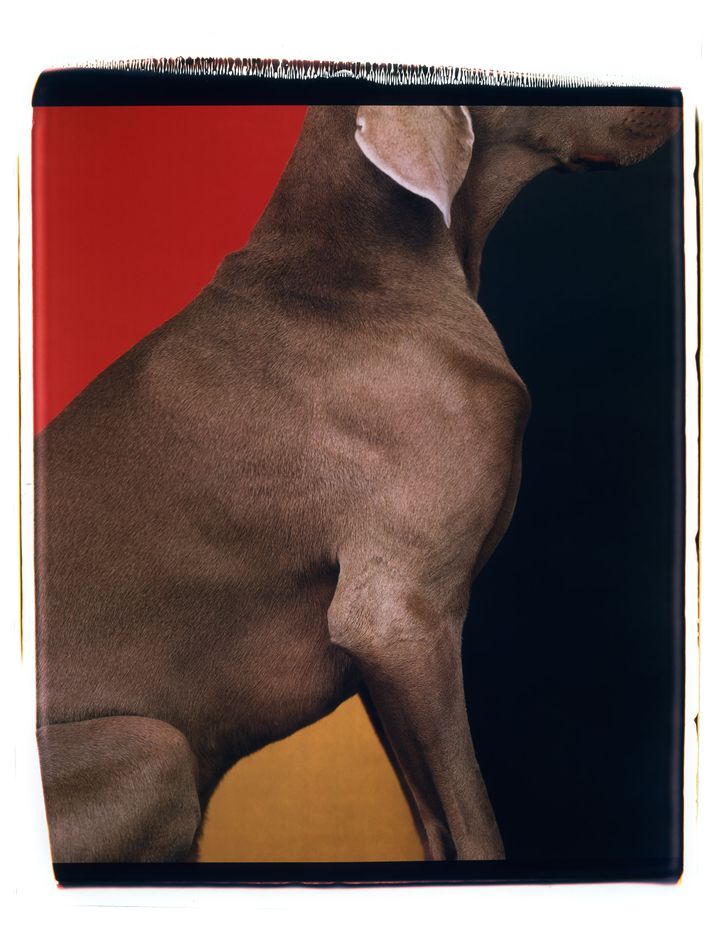 Léger, 1998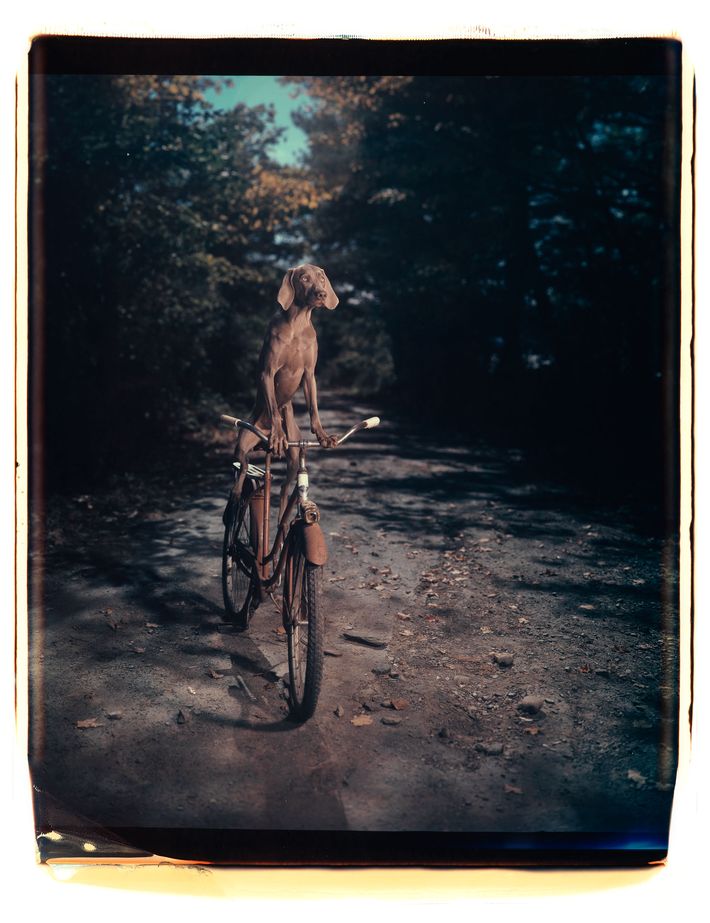 Uphill, 1990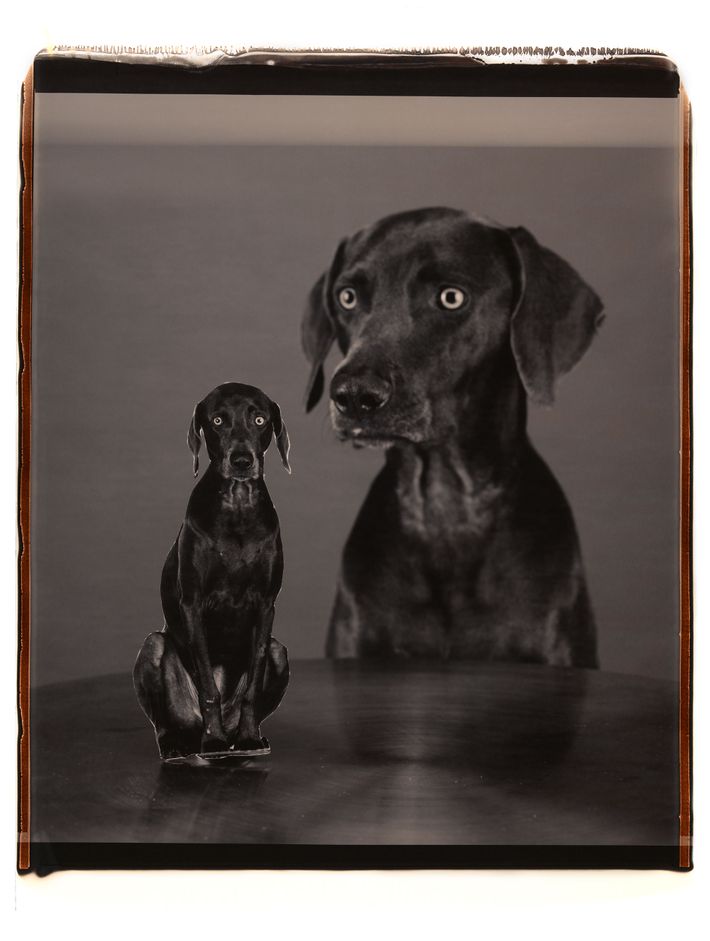 Splitting Image, 2005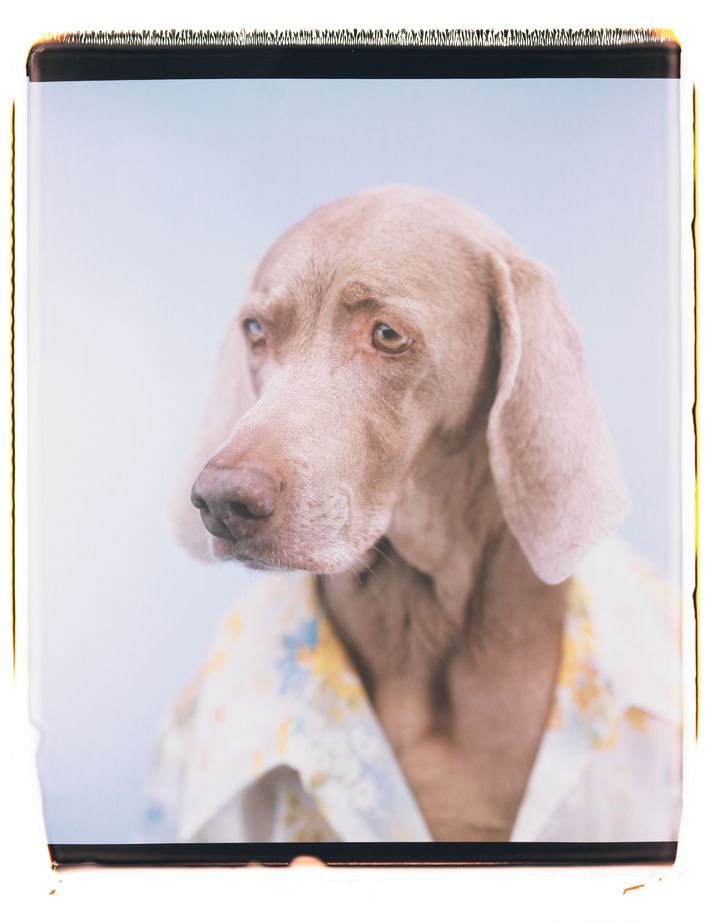 Whisper, 1998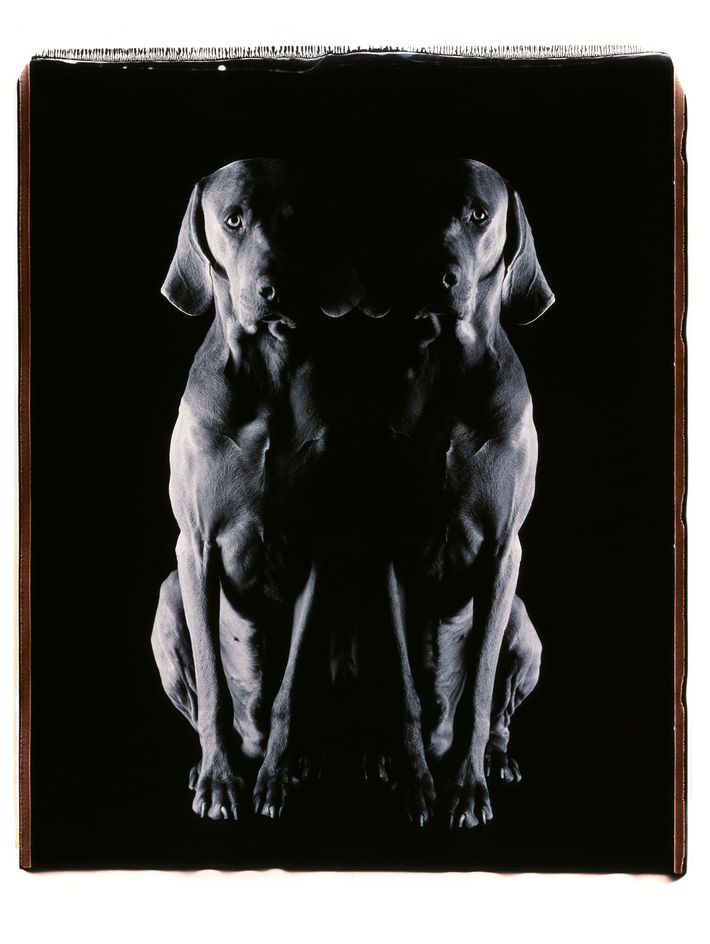 Psychology Today, 2000