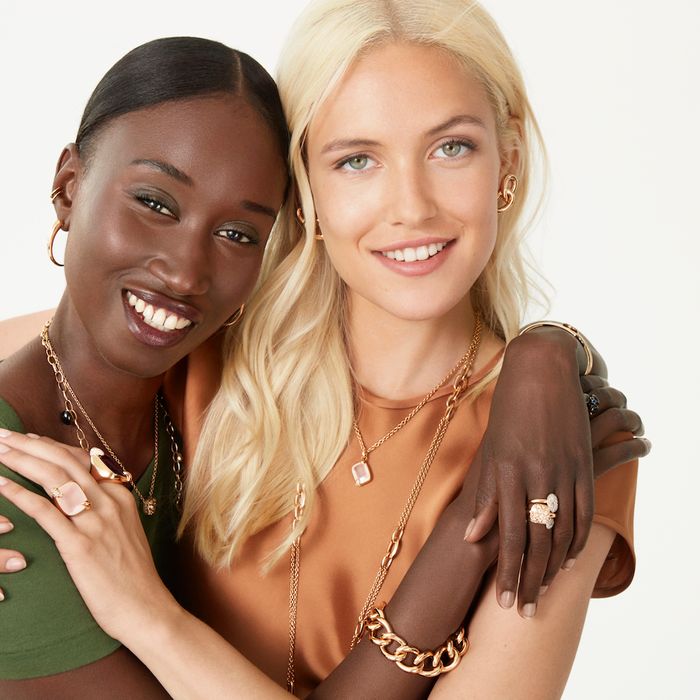 Amy Sall and Carlotta Kohl.
Pomellato, creator of colorful jewelry meant for "women buy for themselves" has been quietly spotlighting non-celebrities in their #PomellatoForWomen digital campaign. In lieu of the usual celeb/model hybrids, they've profiled and photographed British nutritionists and Milanese curators. The brand also enlisted photographer Peter Lindbergh to shoot several of them.
The latest in the lineup, releasing today, are Carlotta Kohl and Amy Sall. Kohl is an artist and model who made her runway debut last season at Philipp Plein. Sall teaches a course titled "The African Gaze" at the New School, is founder of SUNU: Journal of African Affairs, Critical Thought + Aesthetics, and has been featured in Vogue and Kinfolk.
See their pictures and interviews here.