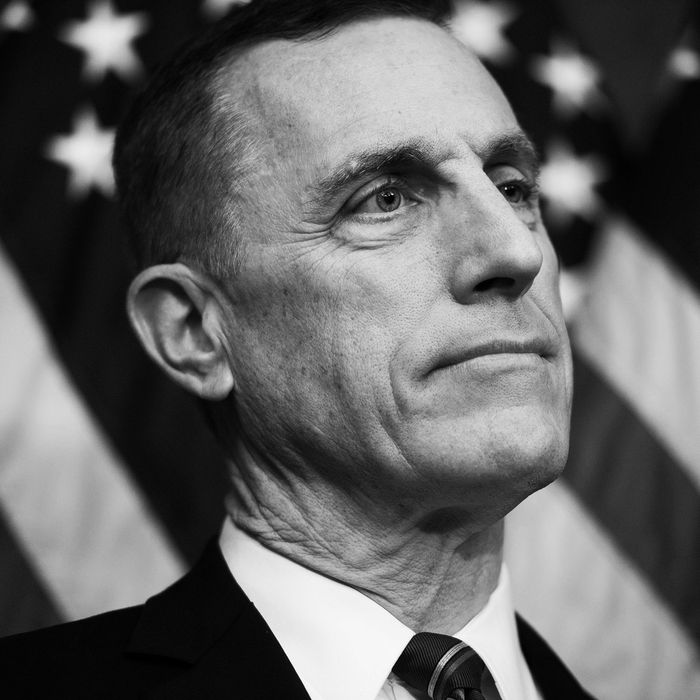 Representative Tim Murphy.
Photo: Tom Williams/CQ-Roll Call,Inc.
Anti-abortion Republican congressman Tim Murphy of Pennsylvania has announced his plans to retire following reports that he had an extramarital affair and urged his mistress to get an abortion during a pregnancy scare.
"After discussions with my family and staff, I have come to the decision that I will not seek reelection to Congress at the end of my current term," Murphy said in his statement on Wednesday. He added: "In the coming weeks I will take personal time to seek help as my family and I continue to work through our personal difficulties and seek healing. I ask you to respect our privacy during this time."
The 64-year-old congressman admitted to having an affair with 32-year-old forensic psychologist Shannon Edwards several weeks ago, after details of their relationship were made public during her divorce proceedings. On Tuesday, the Pittsburgh Post-Gazette reported that it had obtained documents from the proceedings, including a text message exchange in which Edwards criticizes Murphy for posting anti-abortion views on Facebook.
"And you have zero issue posting your pro-life stance all over the place when you had no issue asking me to abort our unborn child just last week when we thought that was one of the options," Edwards reportedly wrote.
Despite the scandal, Democrats are skeptical that they could pick up Murphy's seat in a safely Republican district. "[Murphy] is certainly weaker today than he was yesterday," one Democratic strategist told Politico, "but it'd be a stretch to say this is a Democratic pickup opportunity."