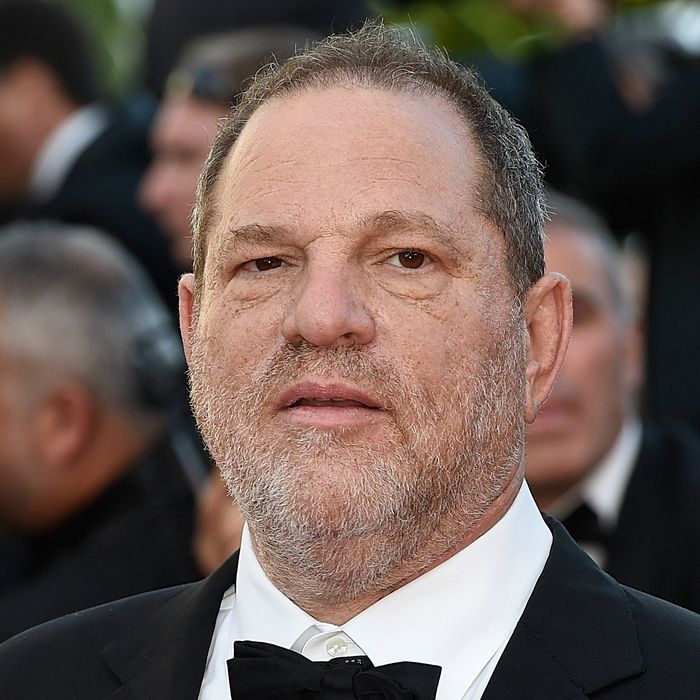 Photo: LOIC VENANCE/AFP/Getty Images
Following the avalanche of sexual-harassment, sexual assault, and rape accusations made against him, producer Harvey Weinstein has already been ousted from the Academy of Motion Picture Arts and Sciences, fired from the Weinstein Company, the film studio he founded with brother Bob Weinstein, and become the subject of a civil-rights inquiry by the New York attorney general. This is in addition to several police reports that have been filed against him with law enforcement in Los Angeles, New York, and the United Kingdom. Now, as the allegations continue to pile up, the Producers Guild of America has decided to ban the former studio head for life.
Per an announcement made Monday, the Wrap reports that the PGA has decided to permanently bar Weinstein from guild membership. The PGA voted to remove the studio head from the guild earlier in October, but Weinstein opted to resign instead. "In light of Mr. Weinstein's widely reported behavior — with new reports continuing to surface even now — the Producers Guild's National Board has voted unanimously to enact a lifetime ban on Mr. Weinstein, permanently barring him from PGA membership," the Producers Guild said in a statement. "This unprecedented step is a reflection of the seriousness with which the Guild regards the numerous reports of Mr. Weinstein's decades of reprehensible conduct. Sexual harassment can no longer be tolerated in our industry or within the ranks of Producers Guild membership." In 2013, Weinstein and his brother received the PGA's Milestone Award for their achievements in film.